THE NEW DIMENSION IN GLUING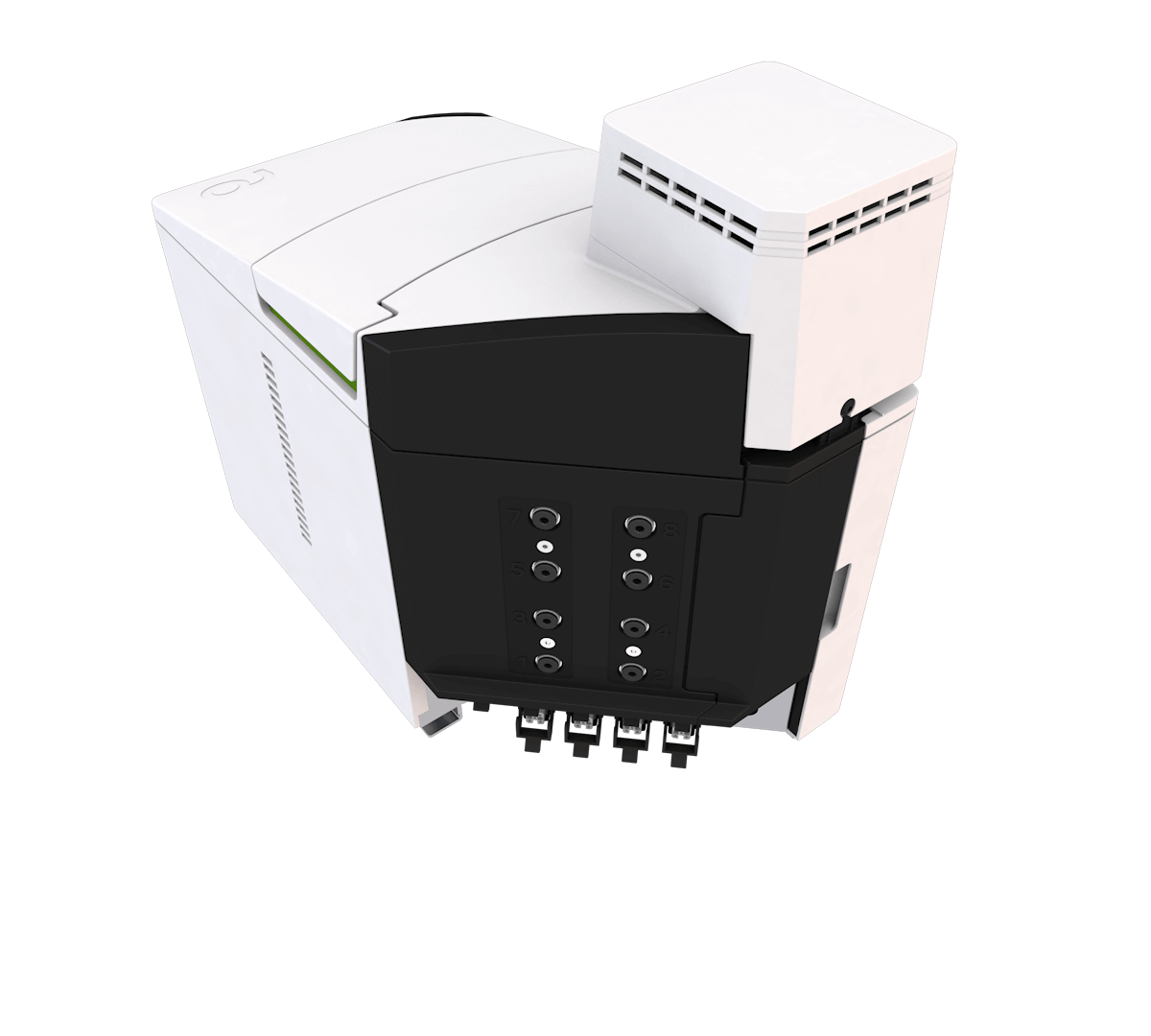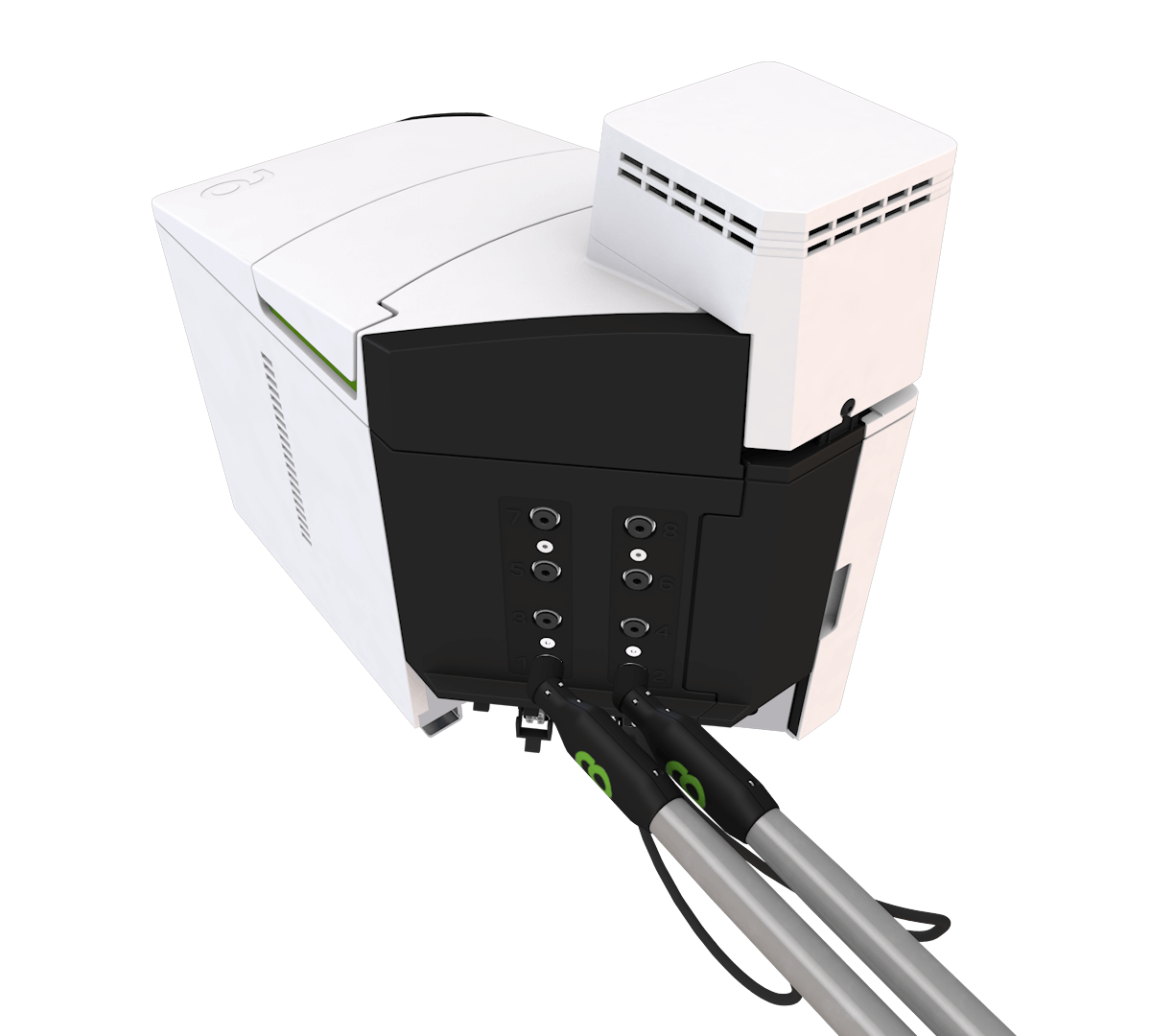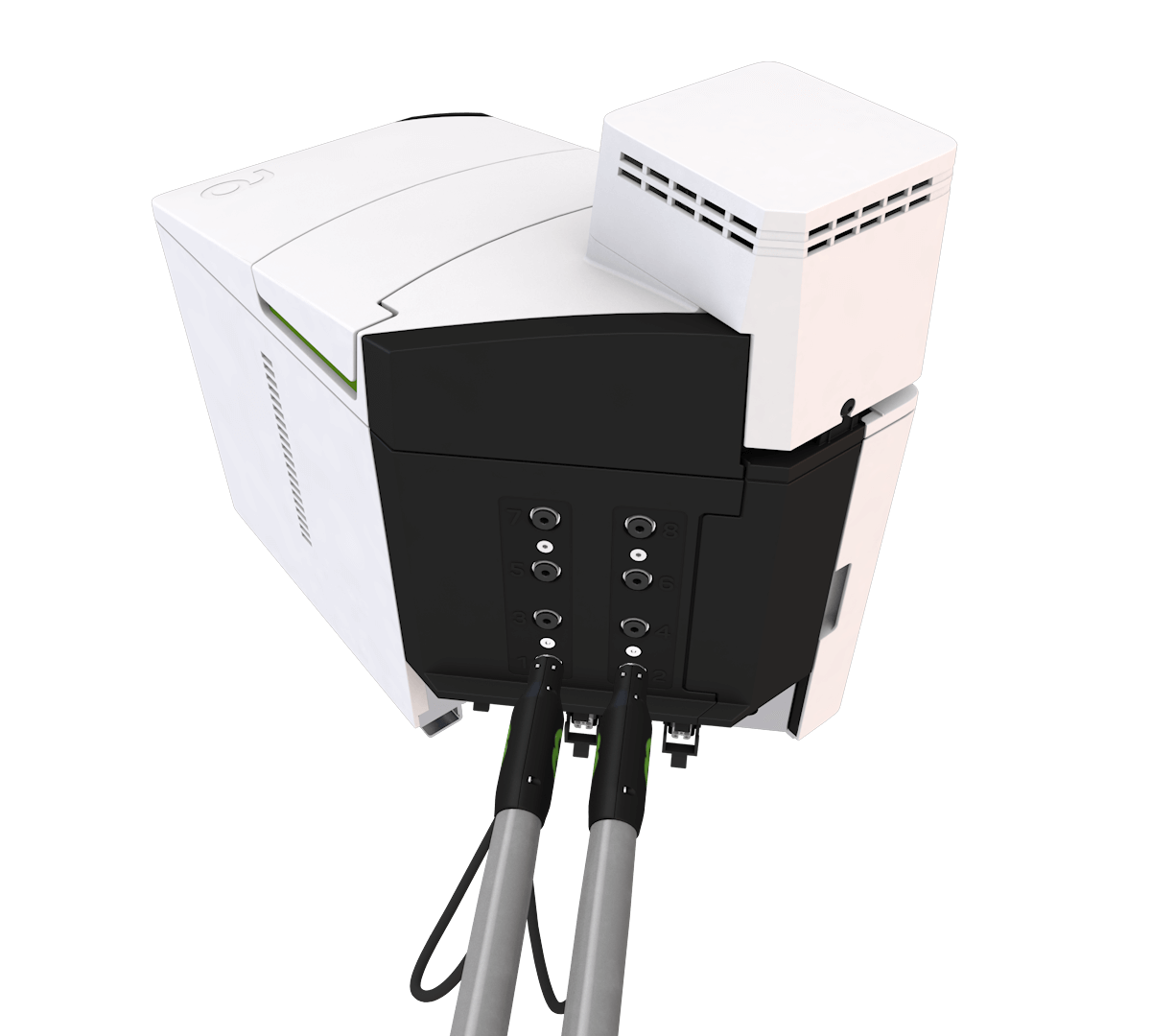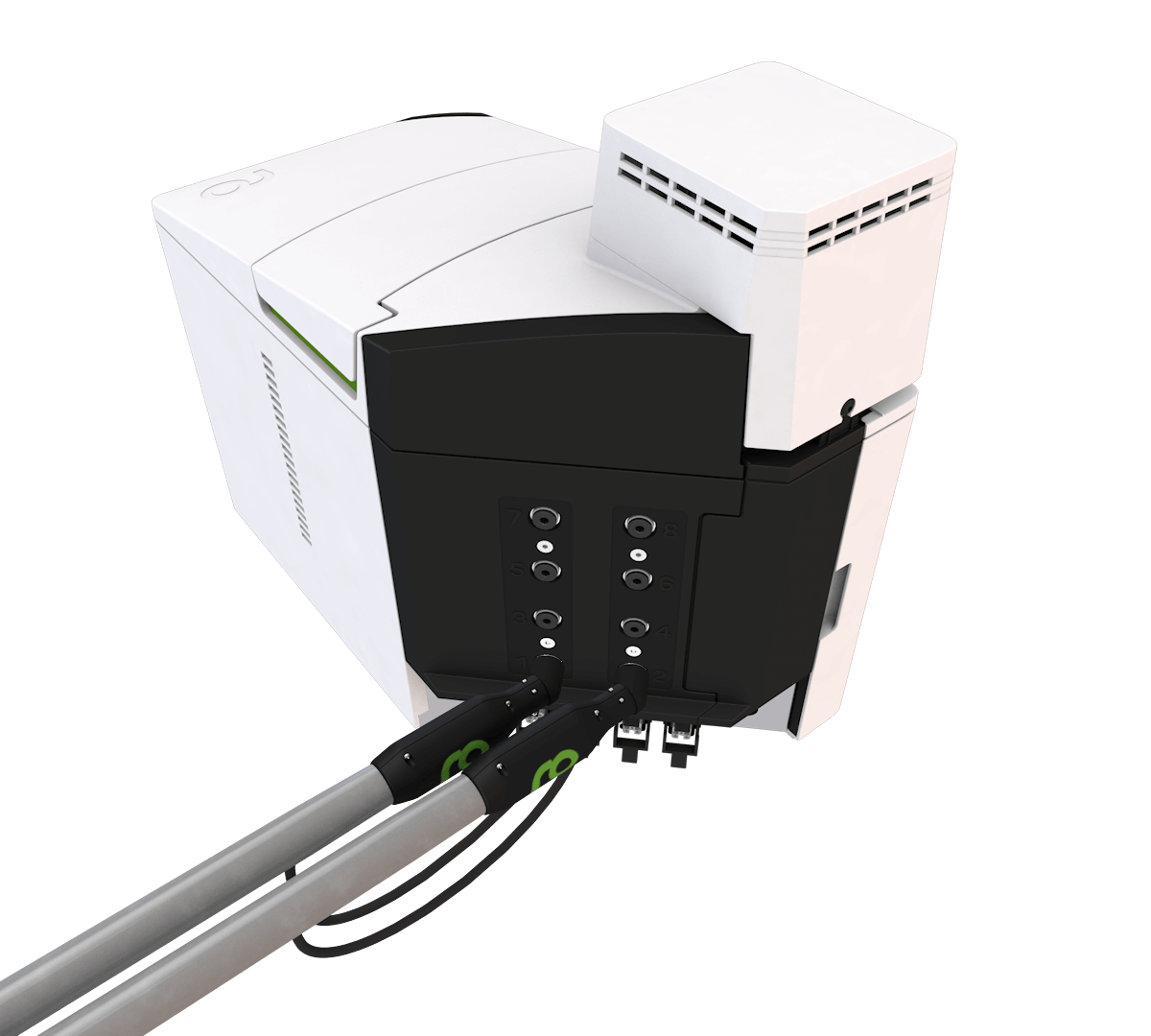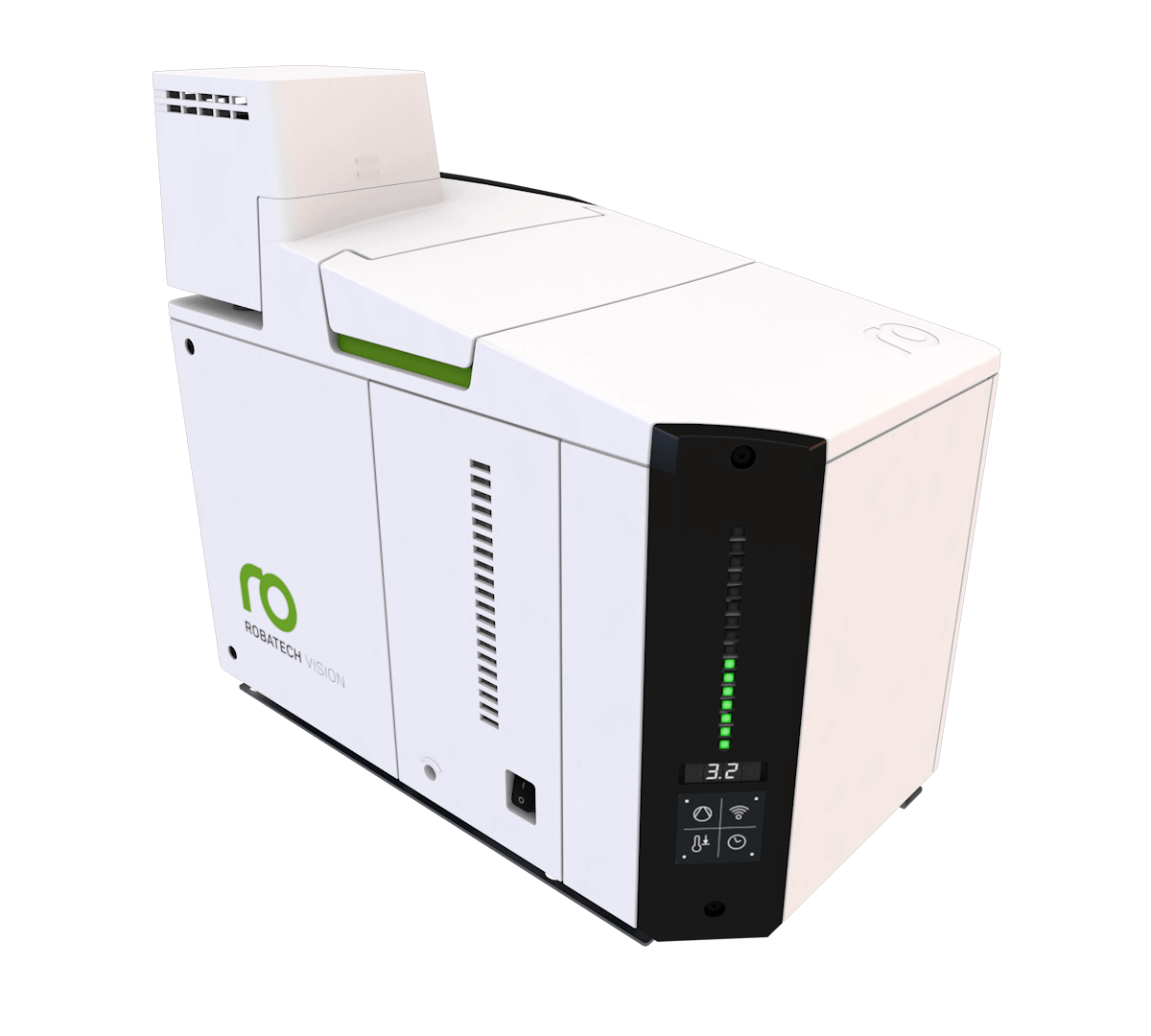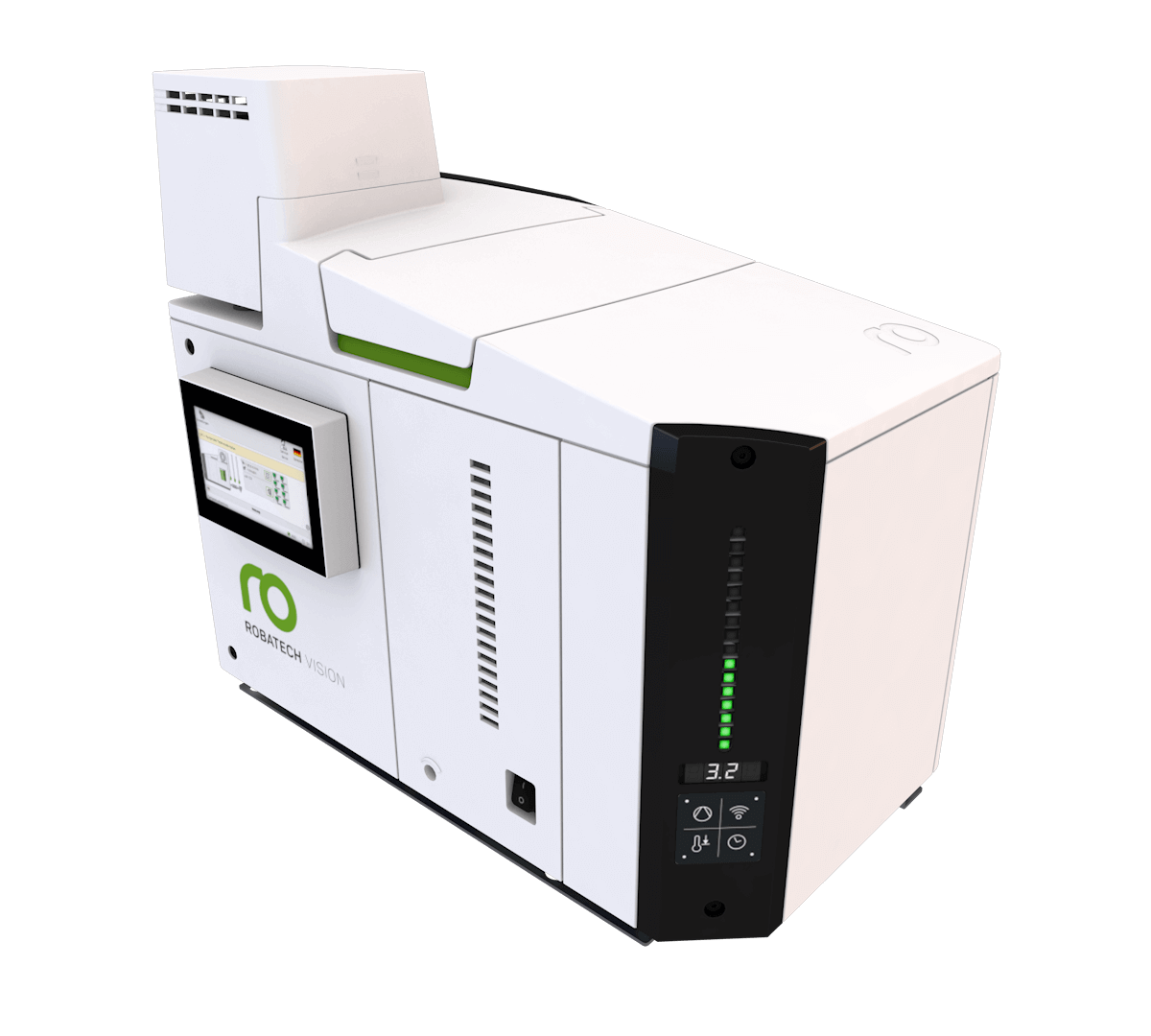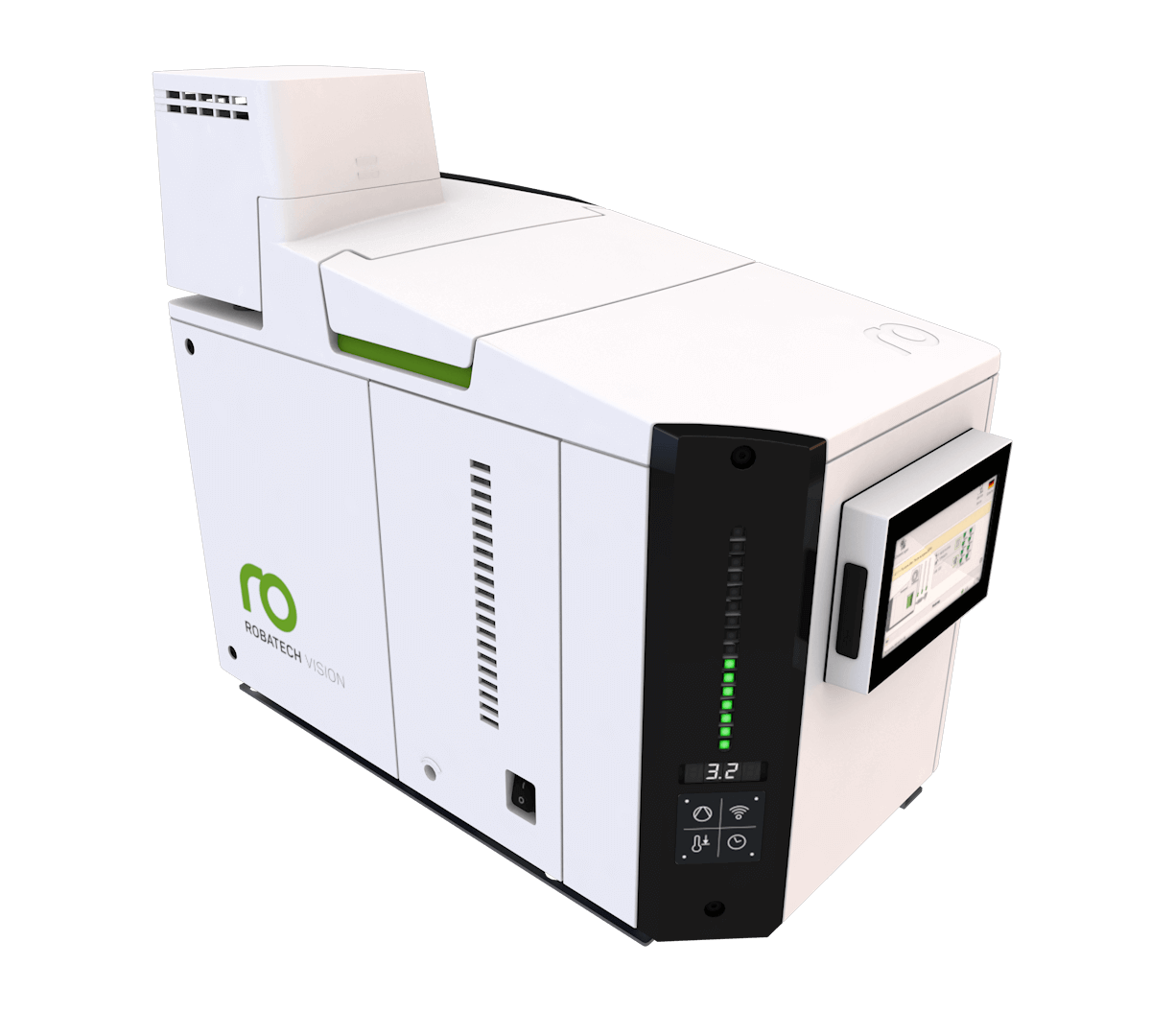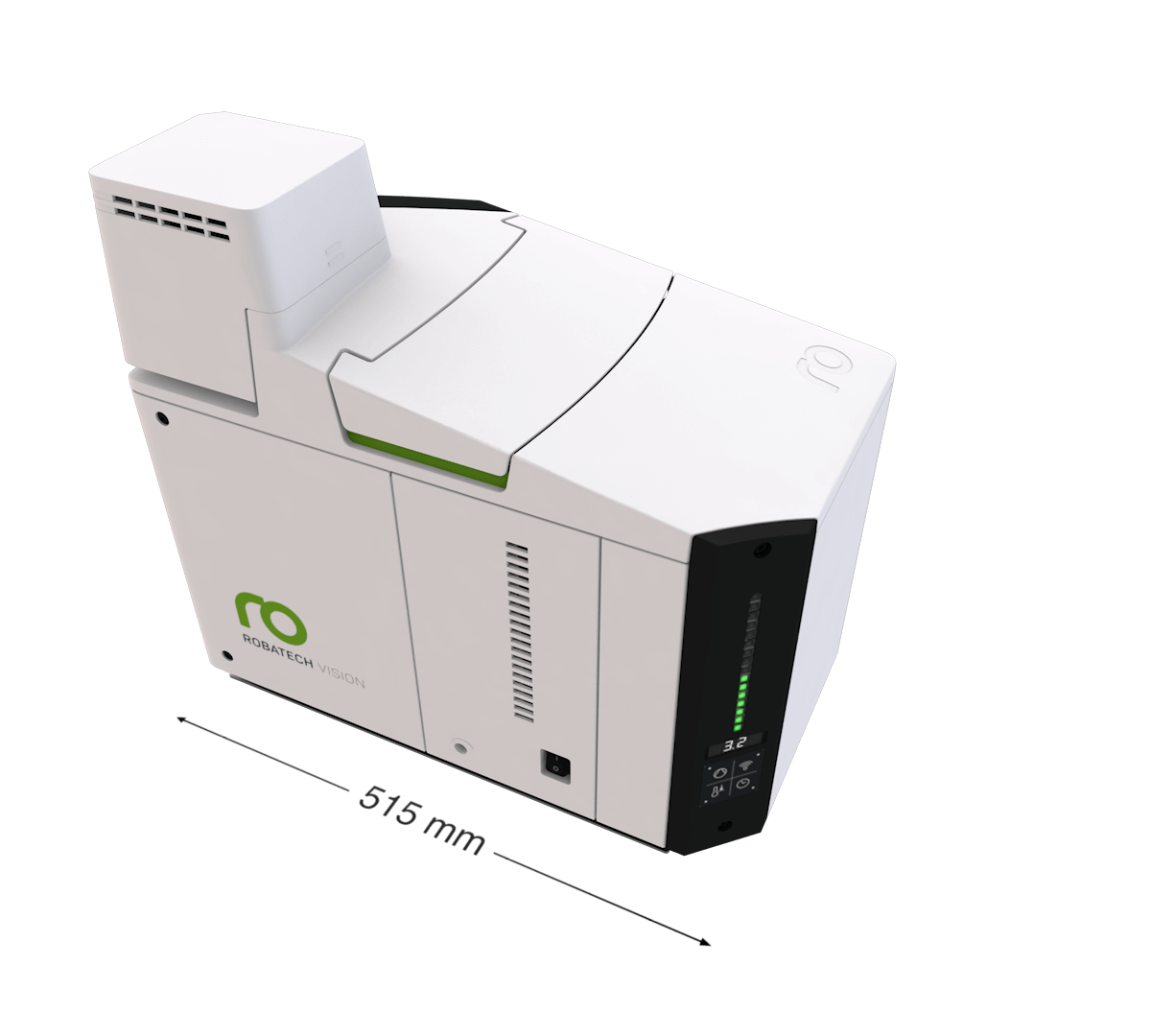 Vision

Is flexible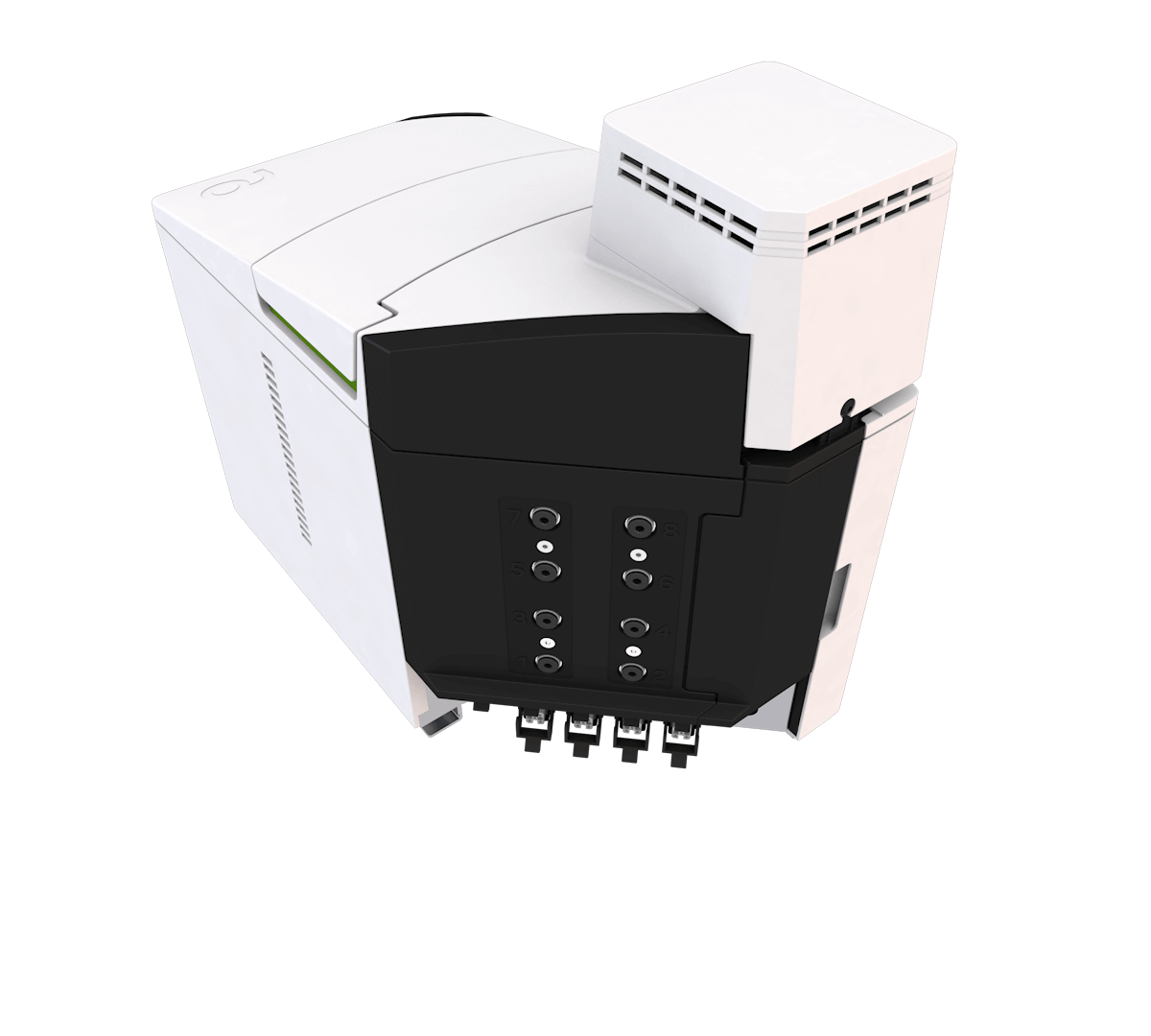 Vision
Suitable for any installation situation
Vision opens up undreamed-of possibilities for installation and system planning. Whether it be lengthwise or crosswise installation, tight spaces, retrofits or placement as close as possible to the application head - Vision fits.
Vision enables you to optimize your system. FlexPort gives you the leeway needed for ideal positioning.
No matter where or how Vision is positioned, the Touch Display is always in right place. You can even dispense with it entirely.
Big performance in a tiny format. Vision has the best ratio of melting performance / device length out of all adhesive melters.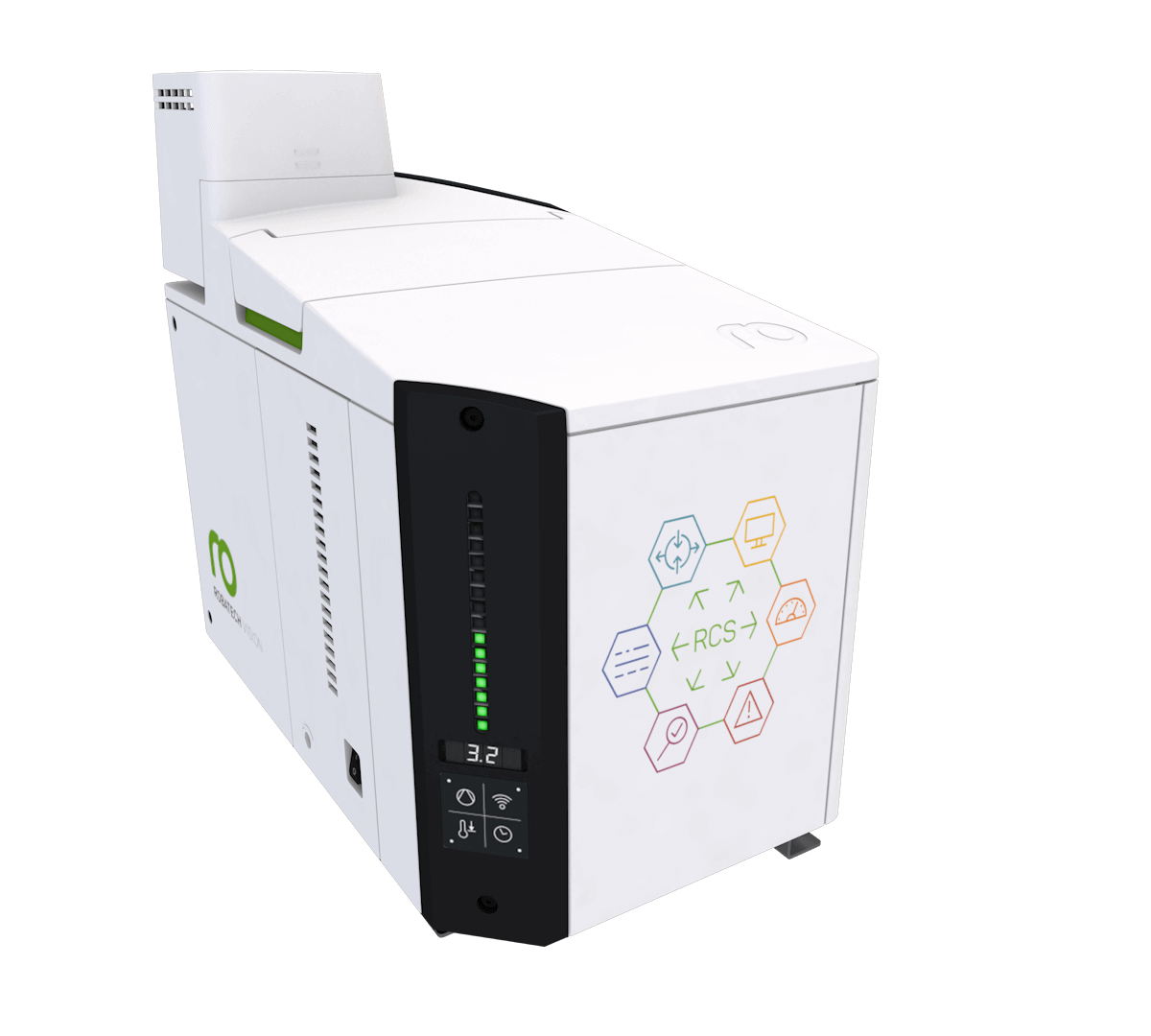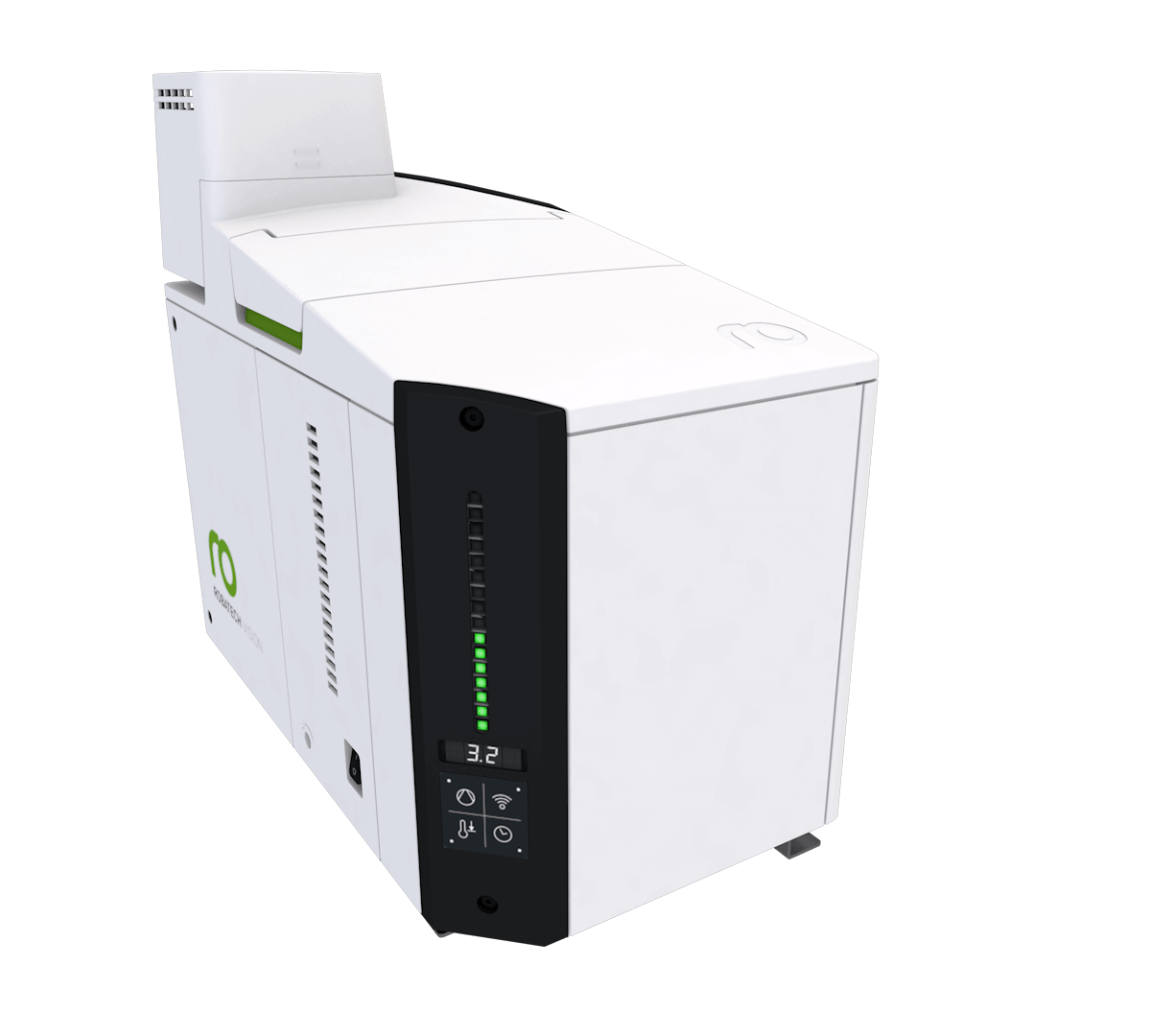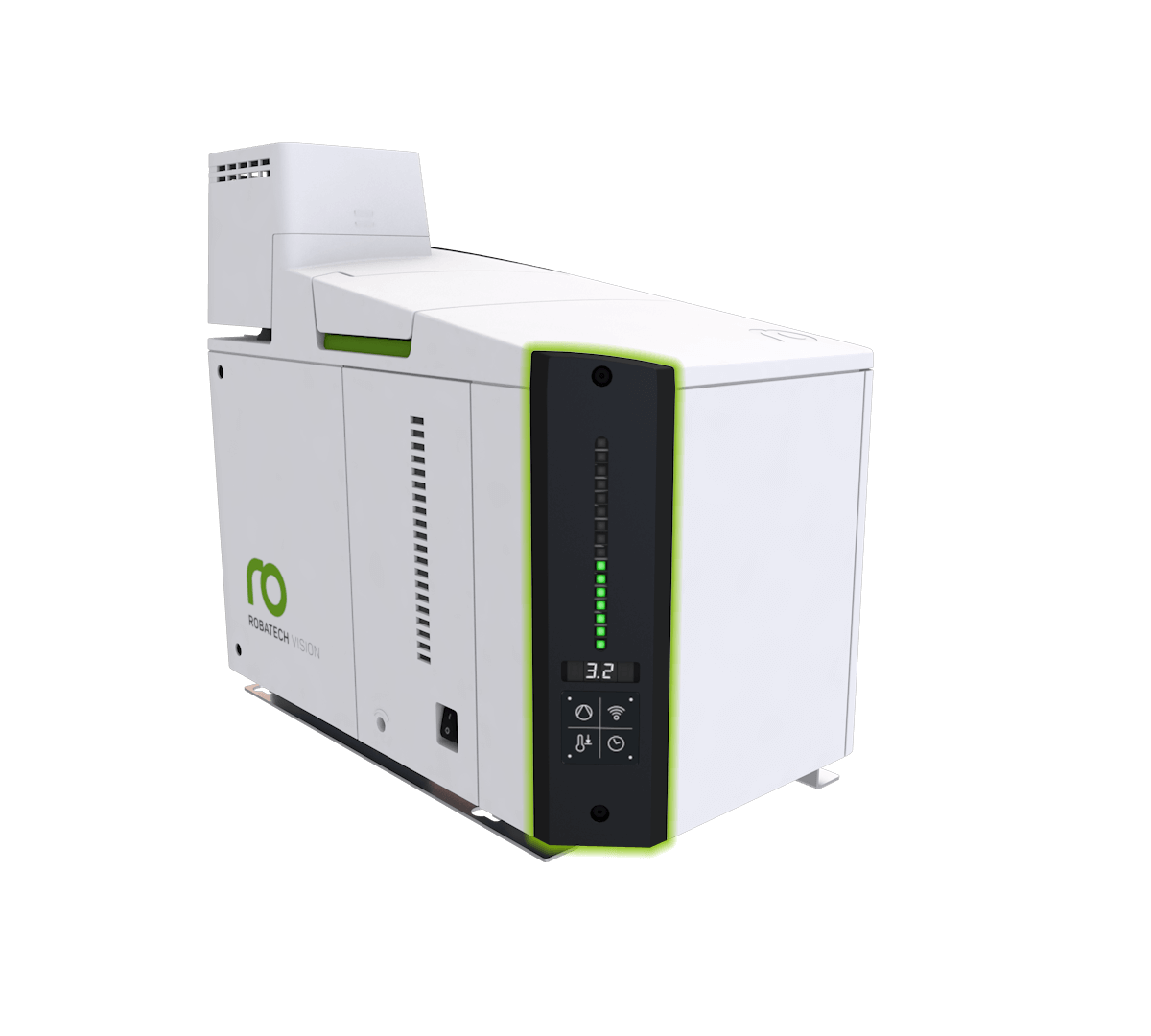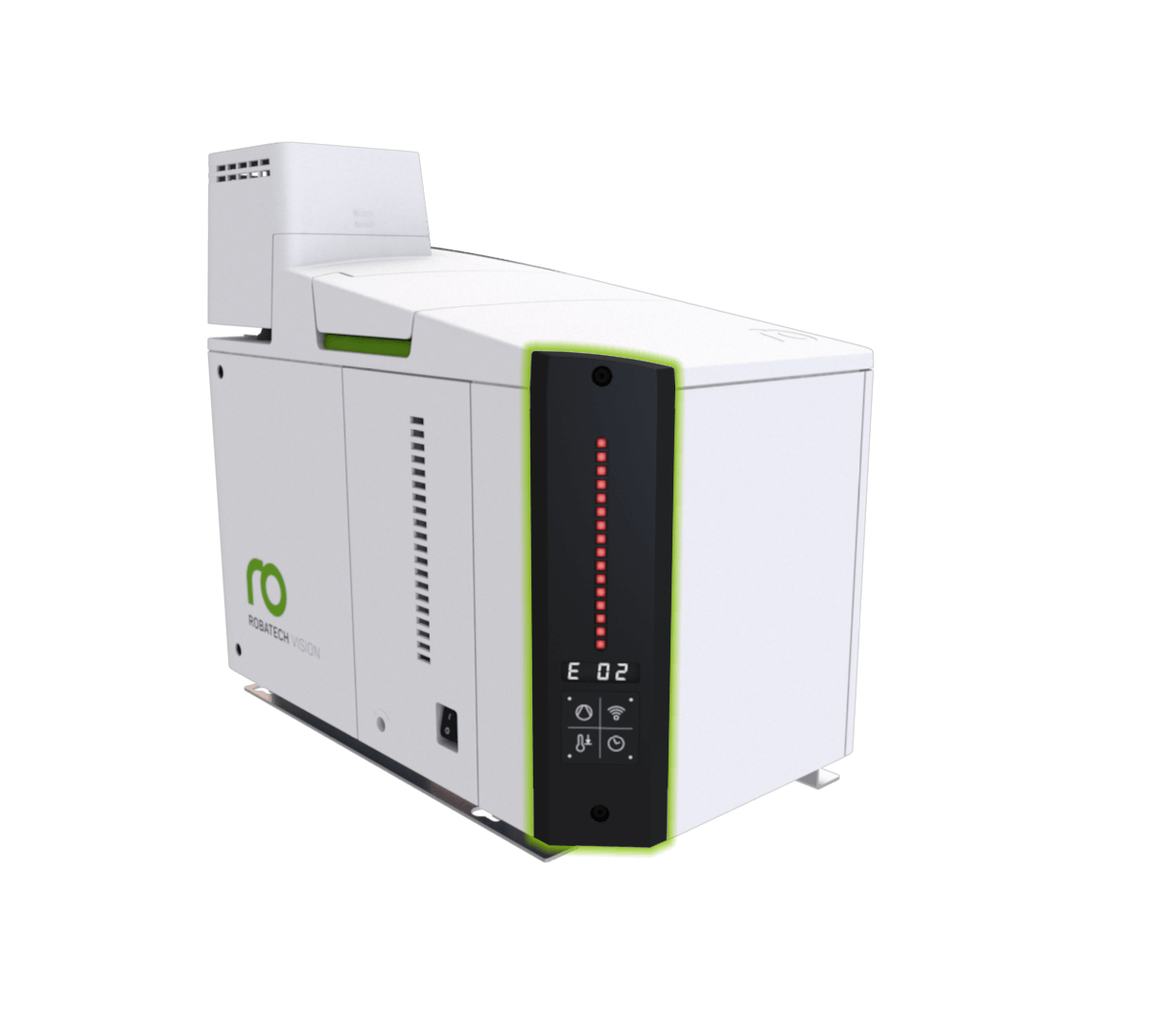 Vision

Is smart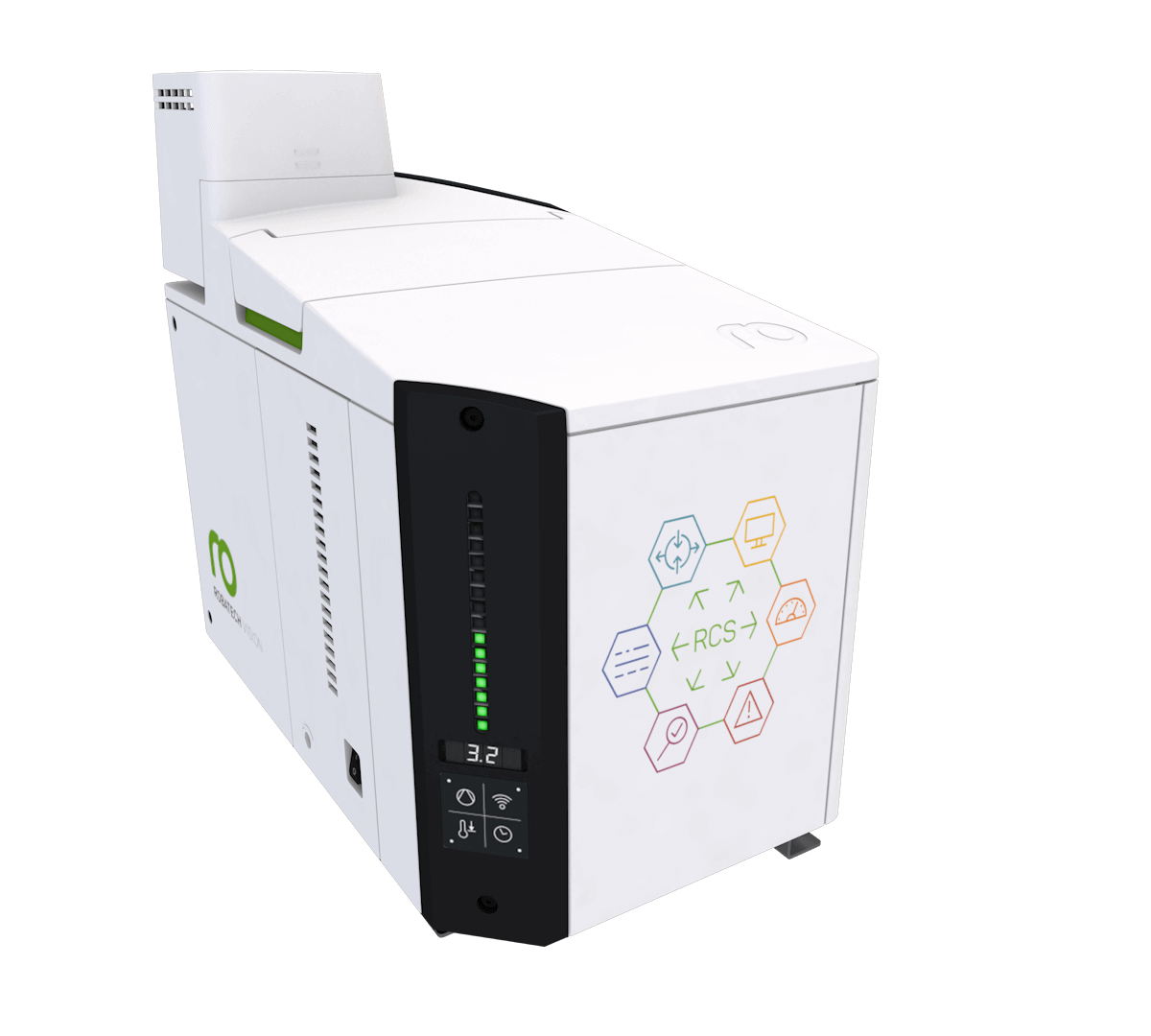 Vision
Straightforward operation and integration
With Vision, you always have everything under control. Clear interfaces, integrated system components and high levels of user-friendliness make system integration, operation and rapid error detection simpler.
Vision offers state-of-the-art electronics and the best control for your adhesive application. The Robatech Control System is your partner for successful digitization.
The Smart Terminal enables you to keep an eye on important operational and status information quickly and easily from a distance. Keys offer rapid access to the most important functions.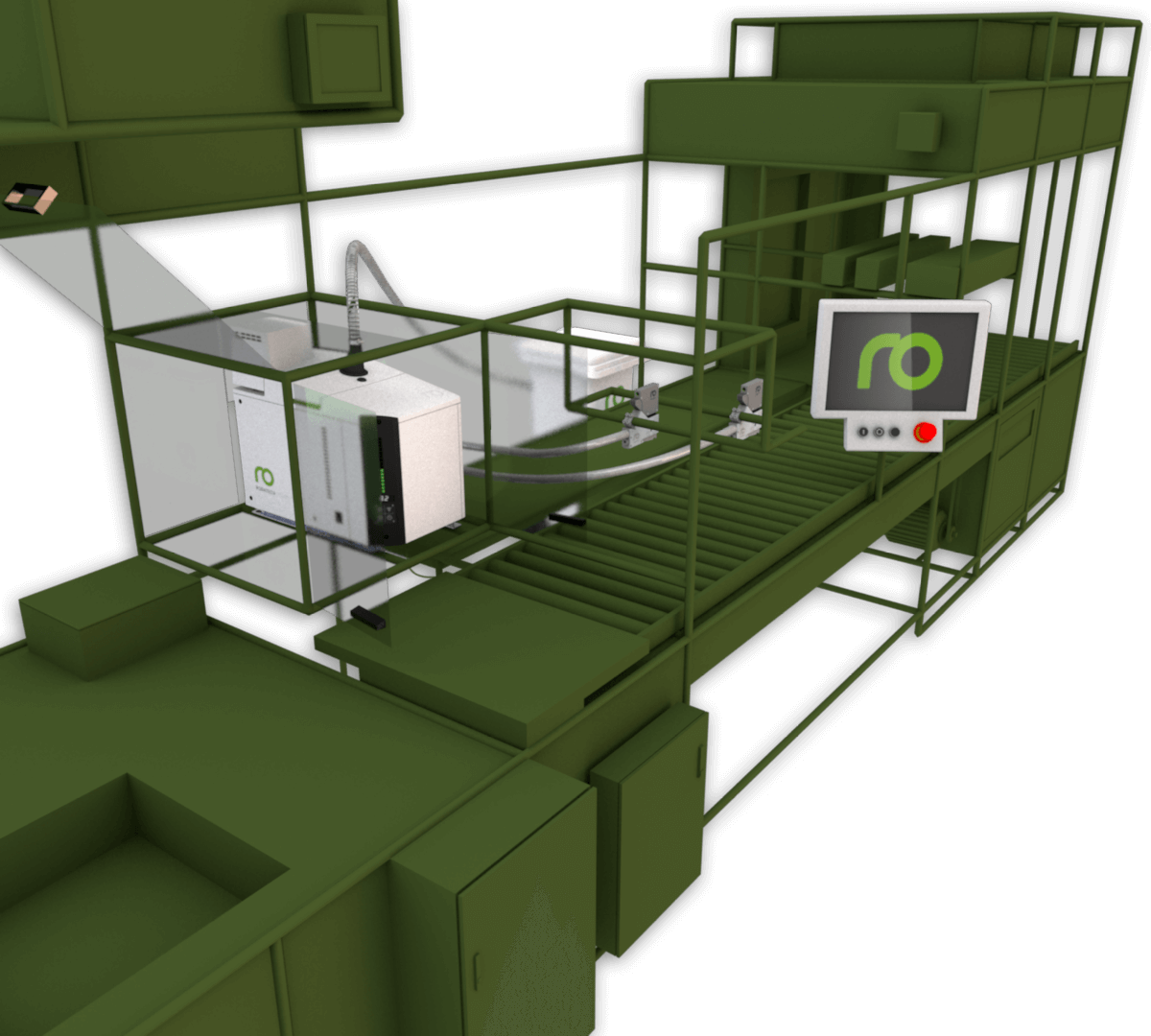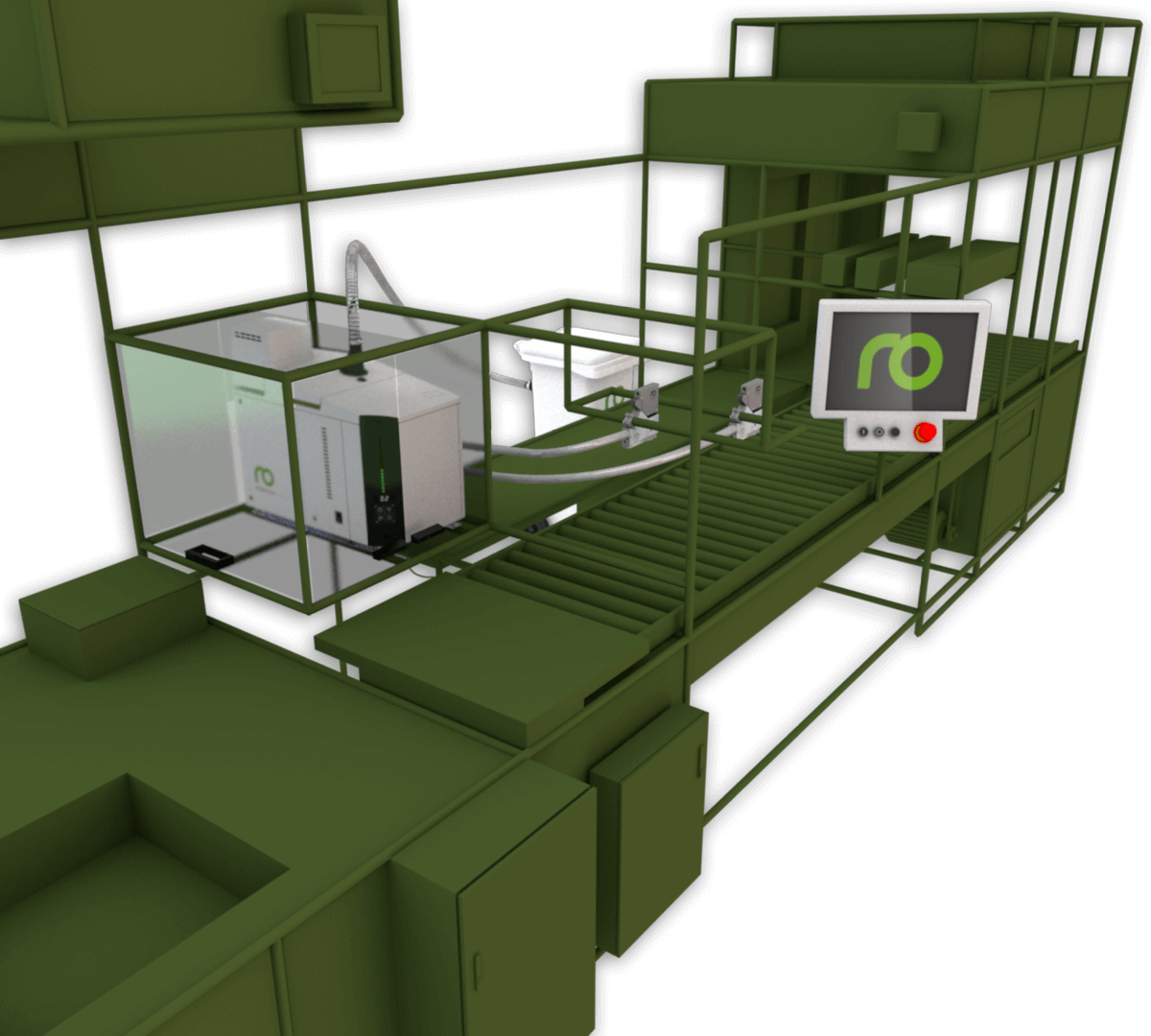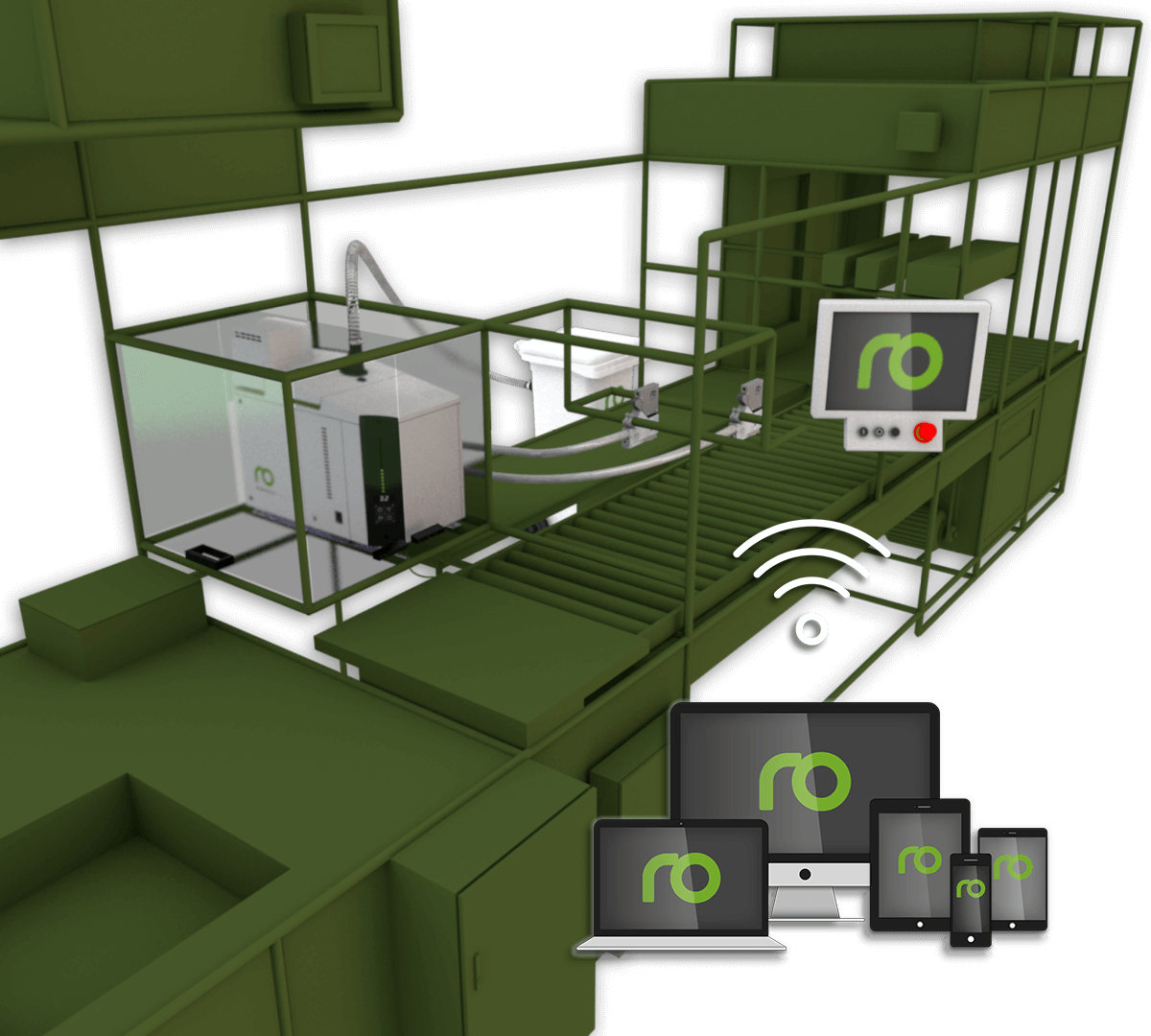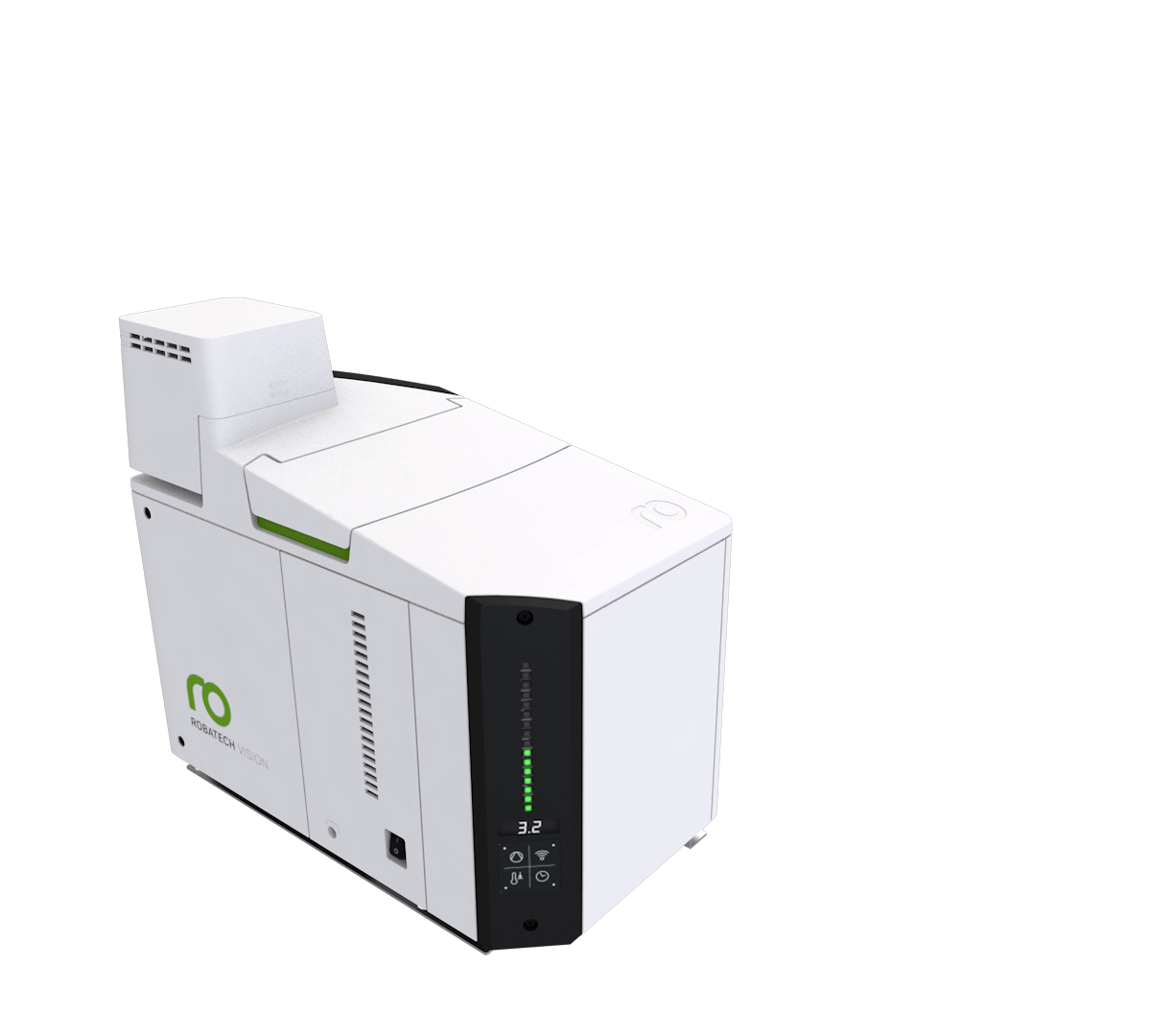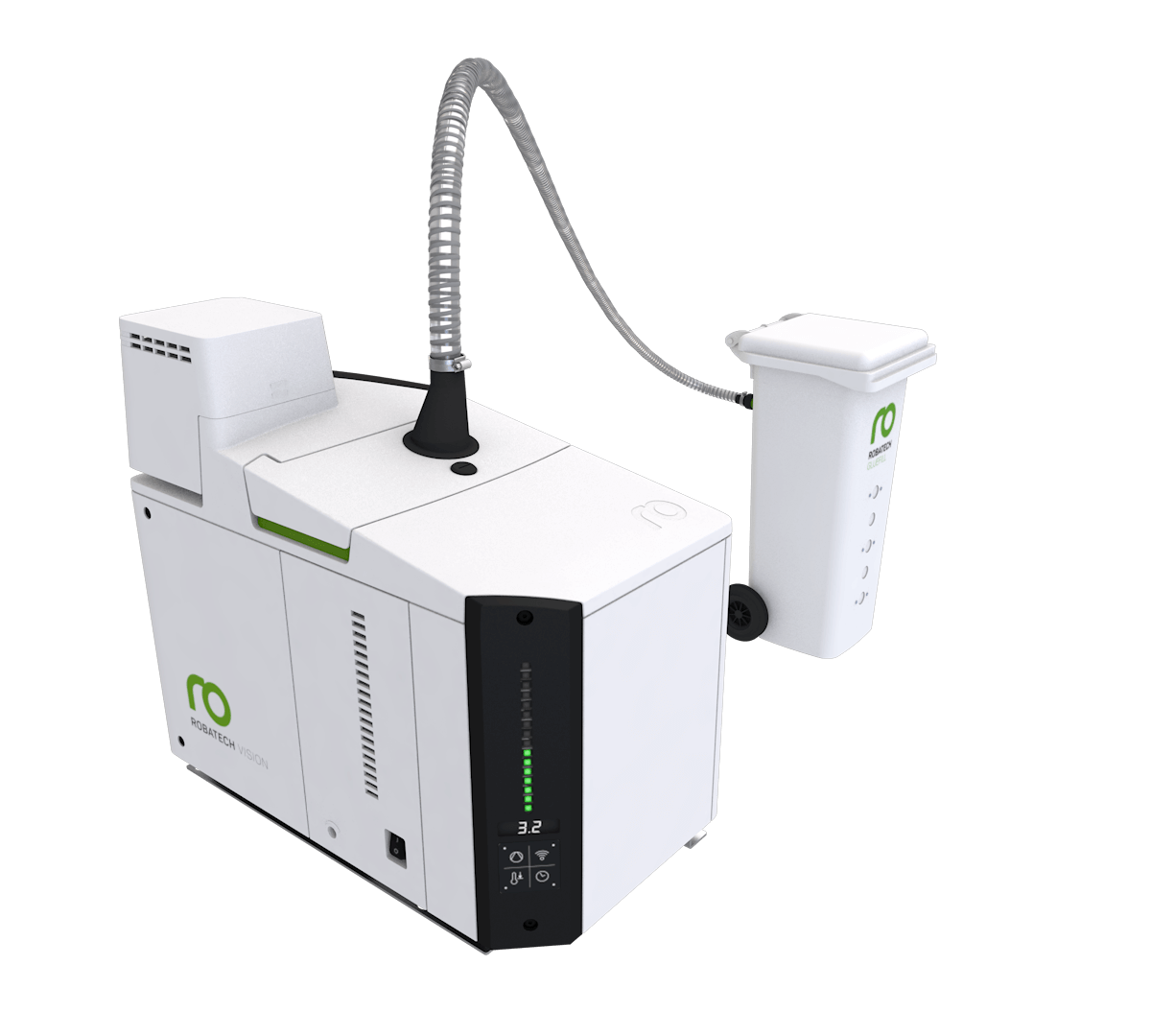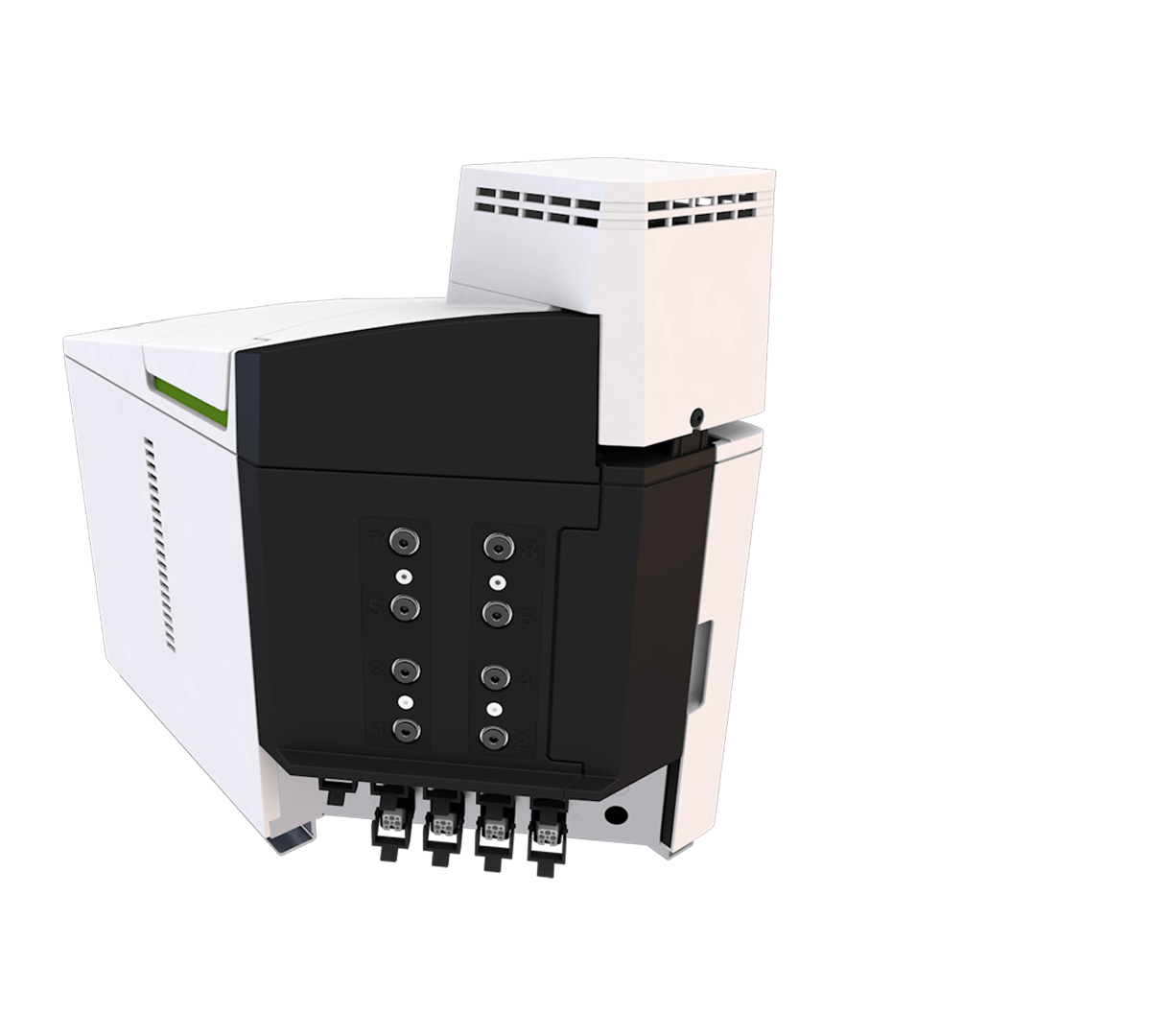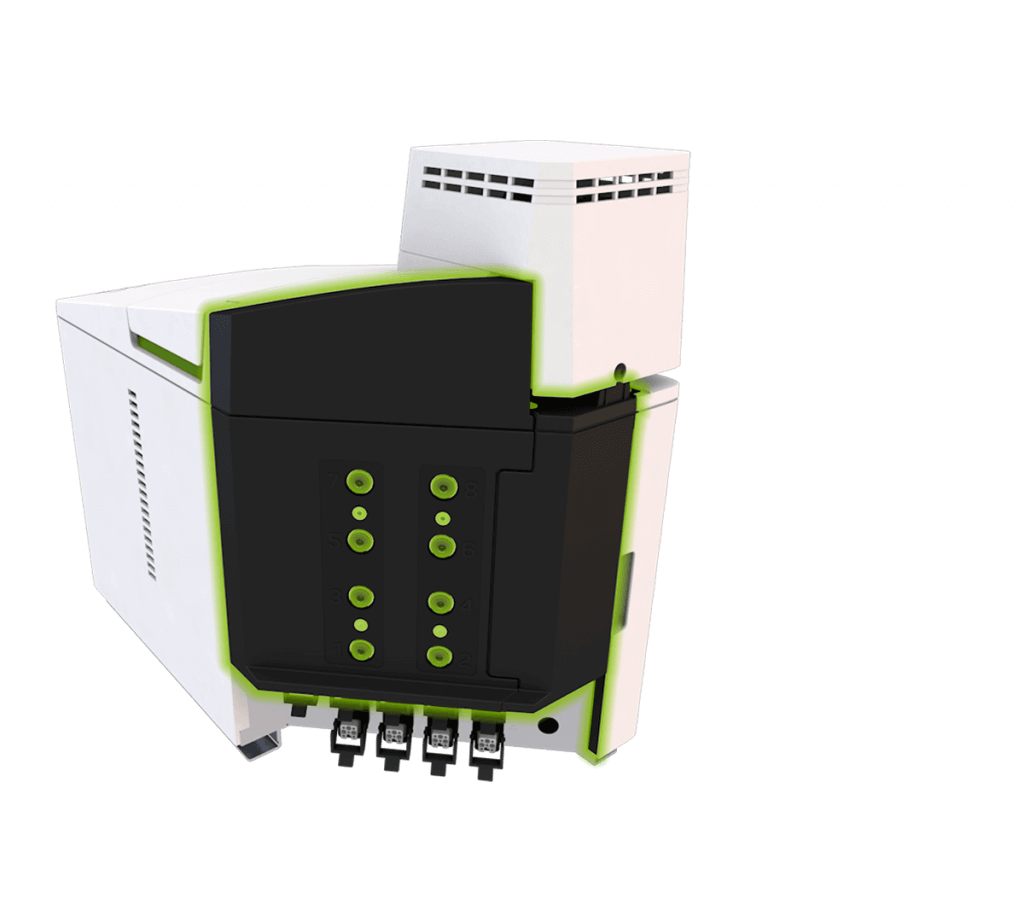 Vision

Is safe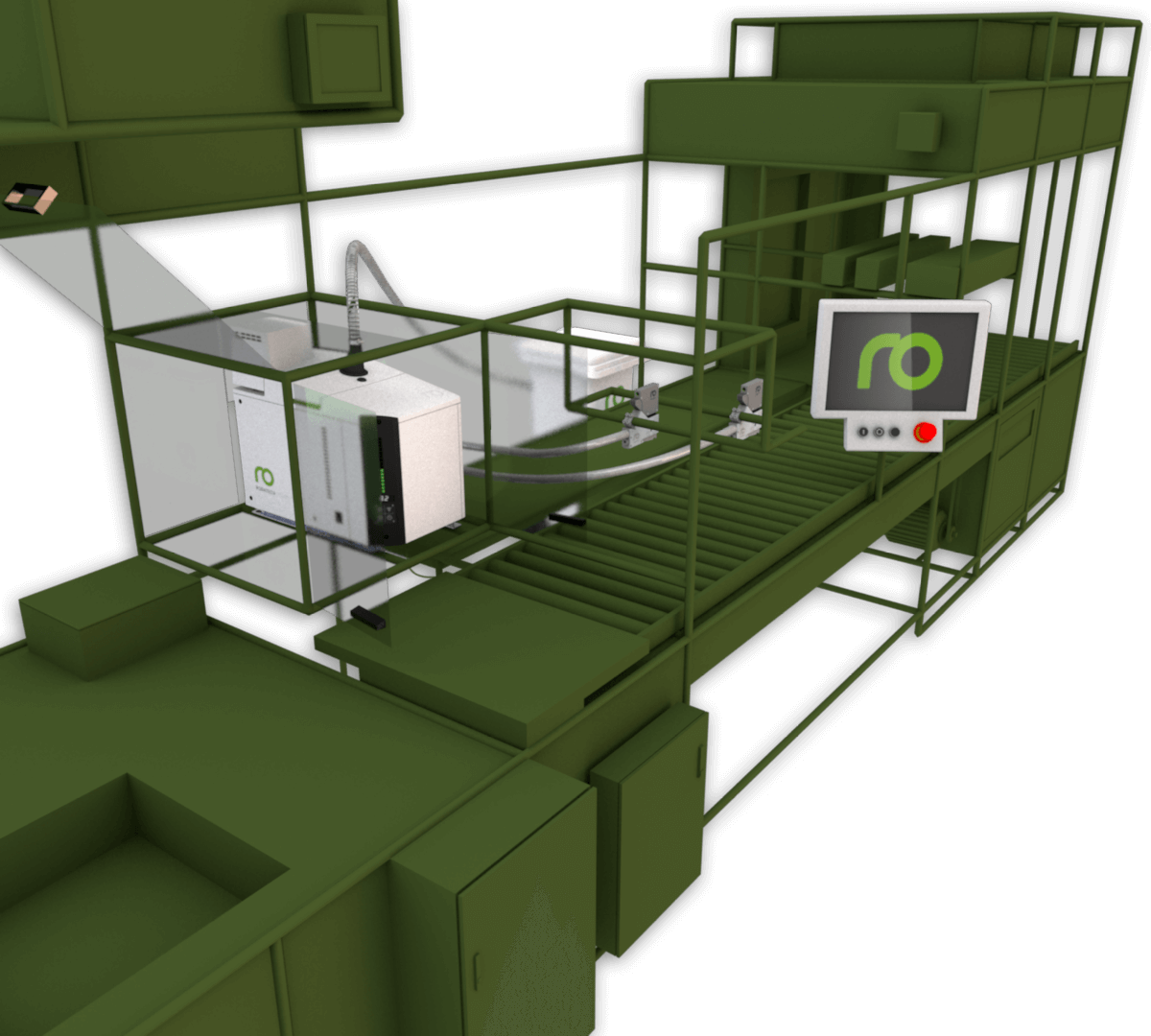 Vision
Maximum protection for products and personnel
Vision offers exemplary protection against accidental contact and maximum safety during maintenance and operation.
Via remote access, you can operate, monitor and analyze adhesive processes in a web browser from a location of your choice.
With the optional automatic filling system, you can keep personnel away from the adhesive melter, reduce refilling intervals and avoid unplanned downtime.
CoolTouch on the FlexPort protects personnel from hot surfaces and minimizes the risk of burns.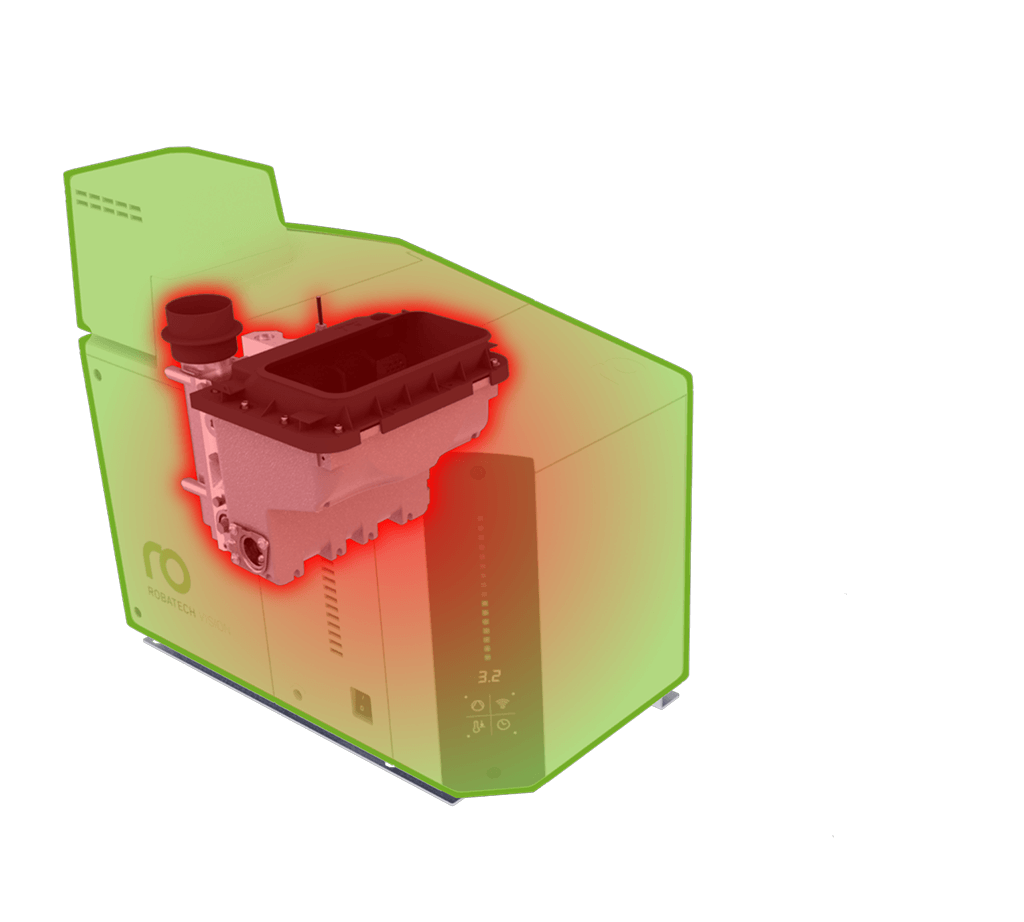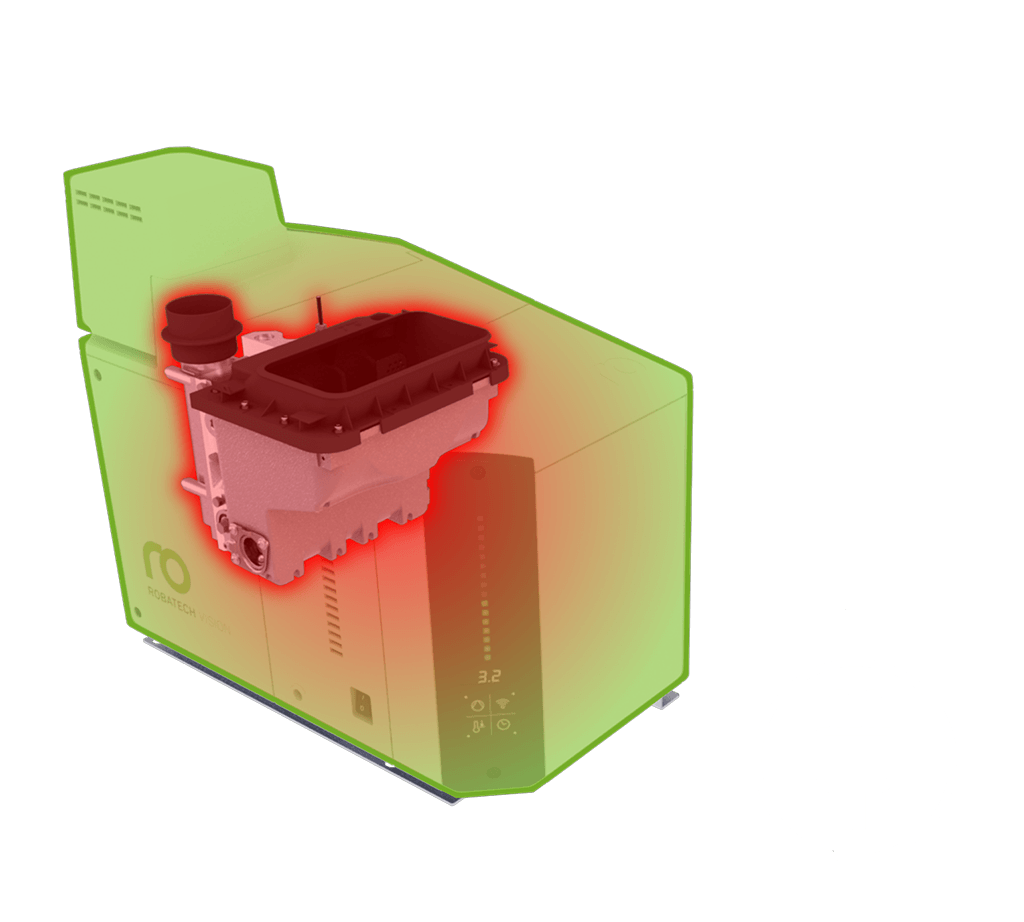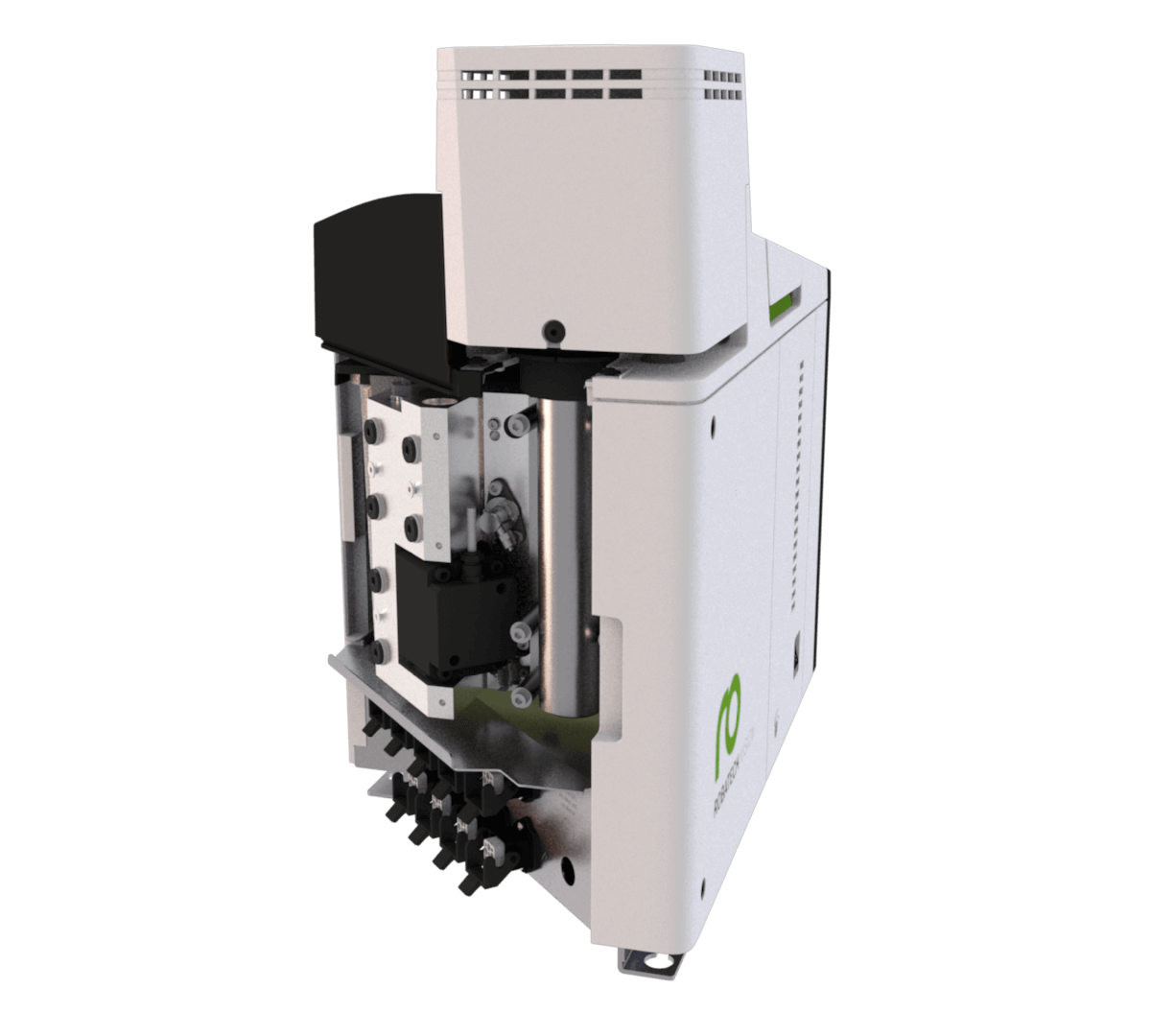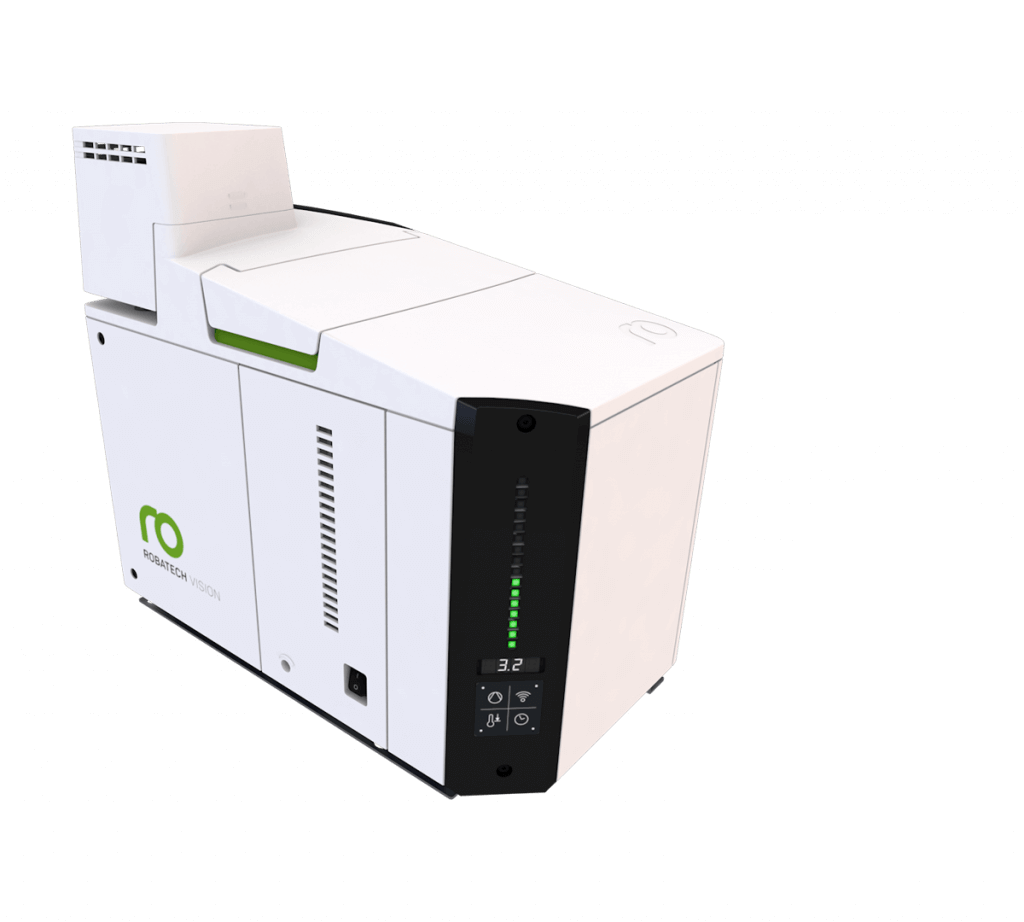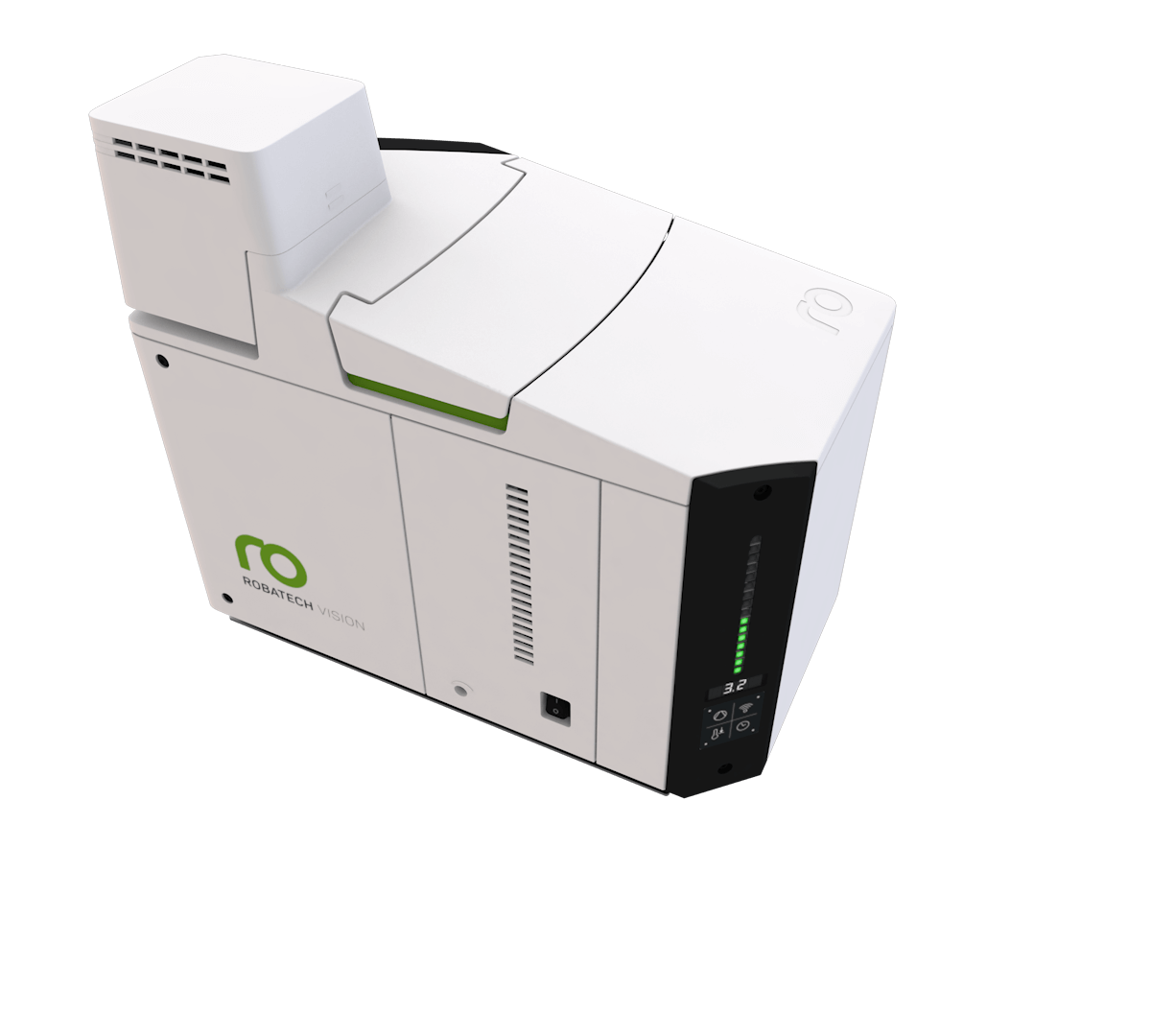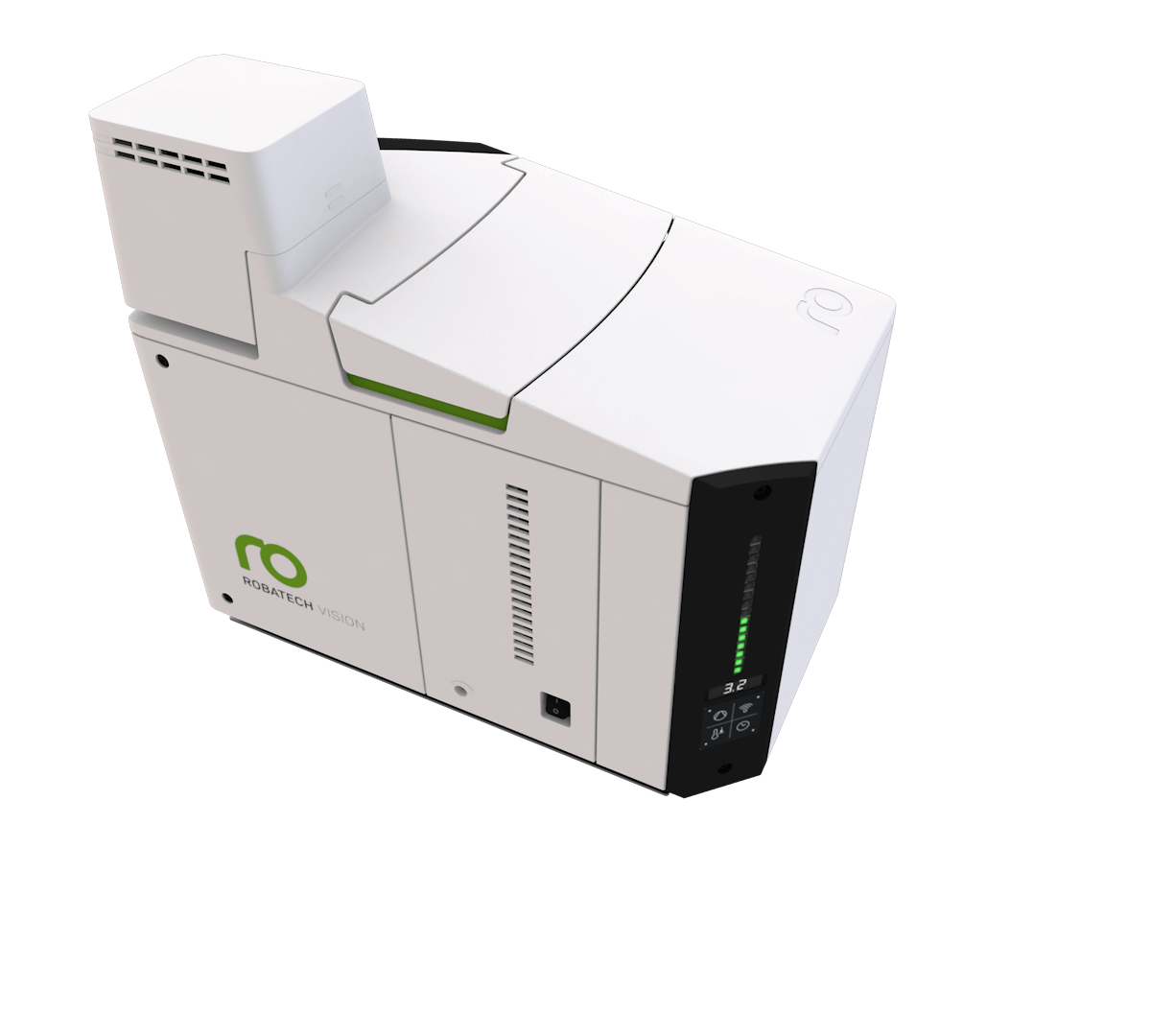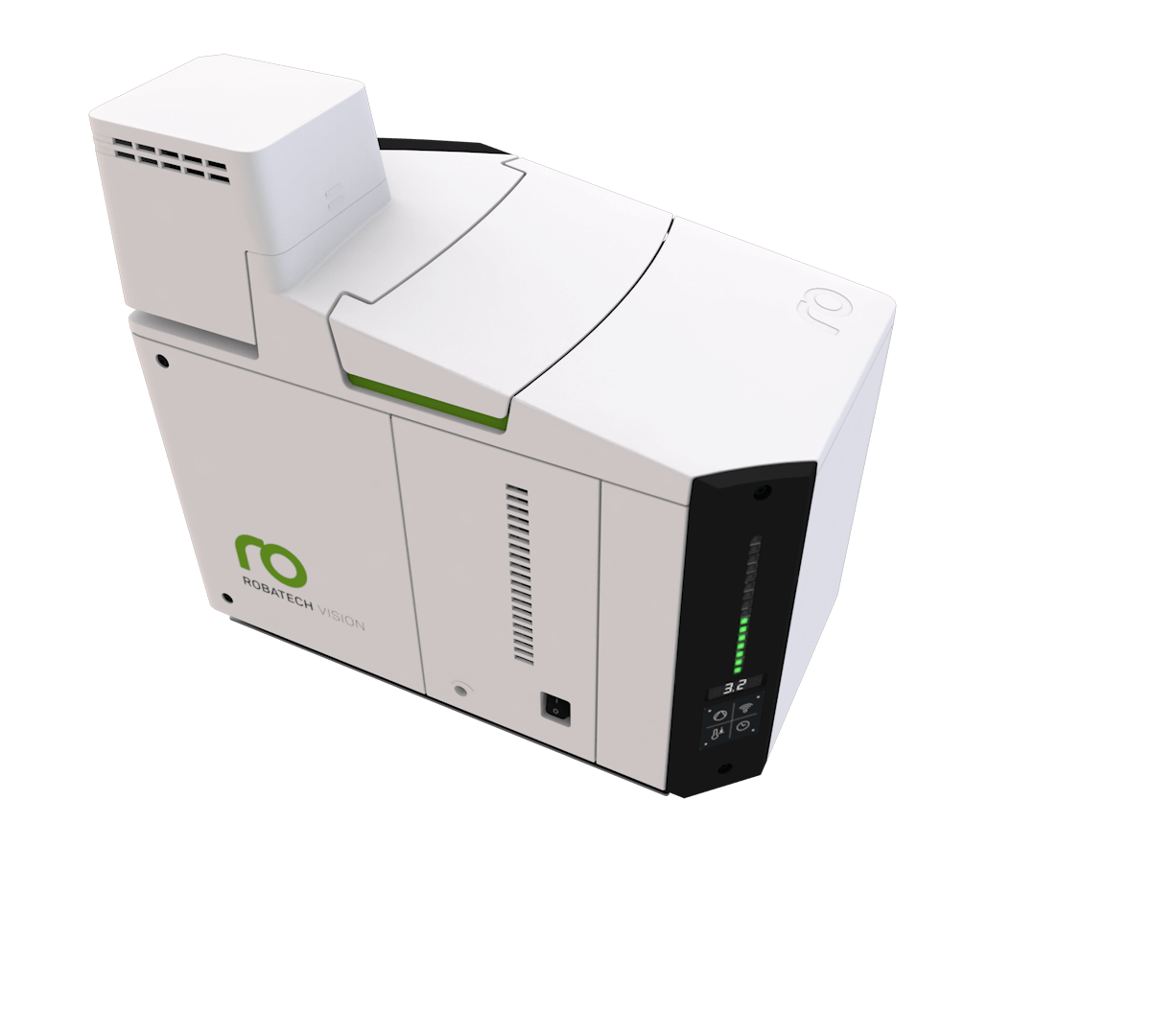 Vision

Is sustainable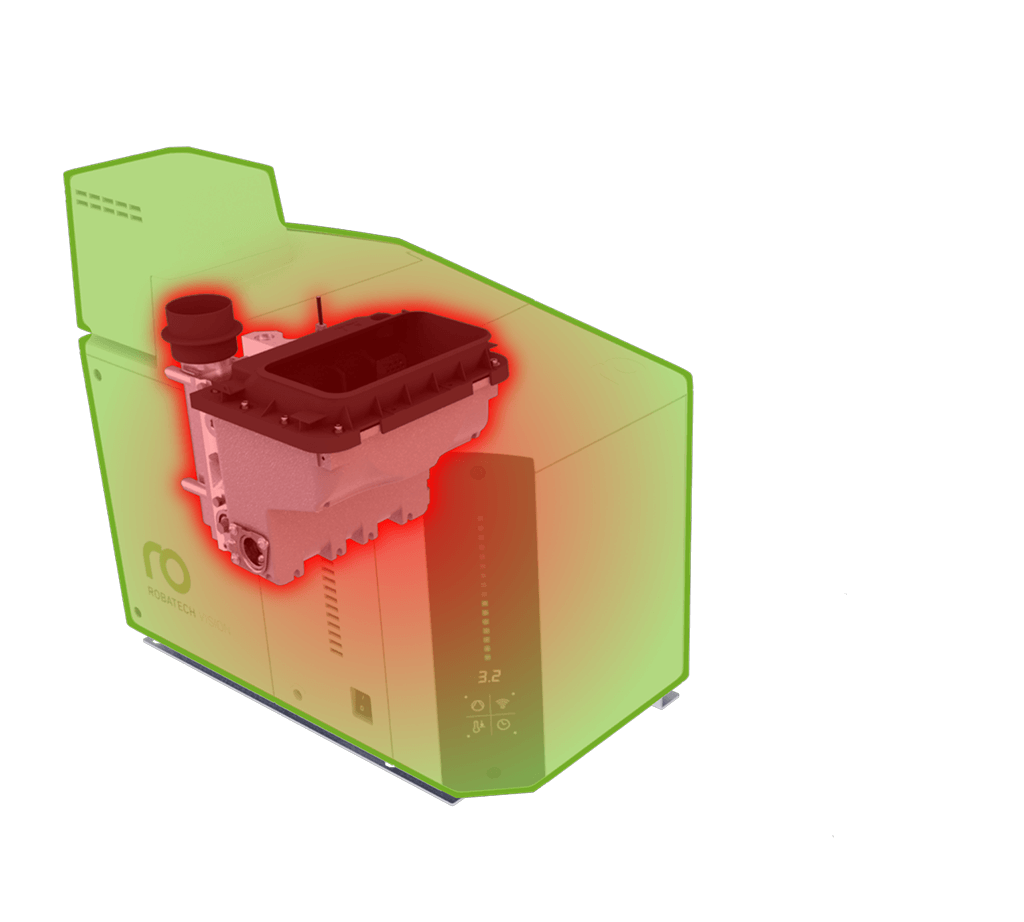 Vision
Economical use of resources
Vision brings measurable sustainability to your business and lowers operating costs: It has the industry's best energy efficiency, features to safely reduce adhesive consumption, an exceptionally long service life and backward compatibility.
Vision's innovative insulation reduces heat radiation to the outside. This reduces energy consumption to a low level.
Vision monitors the amount of adhesive being applied in combination with the optional AMS adhesive measuring system. Safety margins therefore become superfluous.
Vision offers optional functions for quality control. This enables you to detect errors in the adhesive application process quickly and reliably.
Vision is a safe investment in a long-term relationship. As a modular quality product, Vision is compatible with heated hoses and application heads built in 2000 and later. The long-term availability of spare parts is also secured for the future.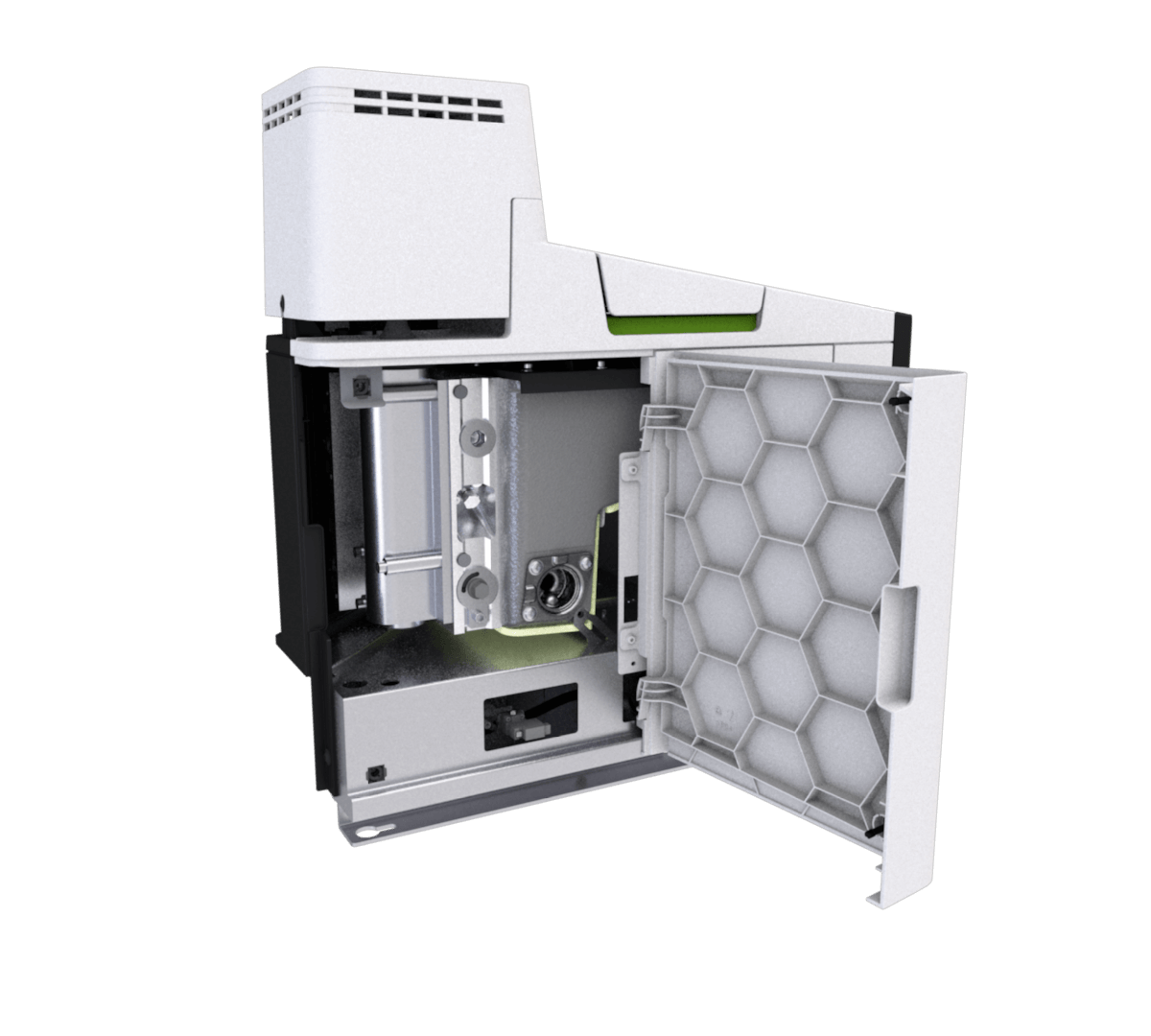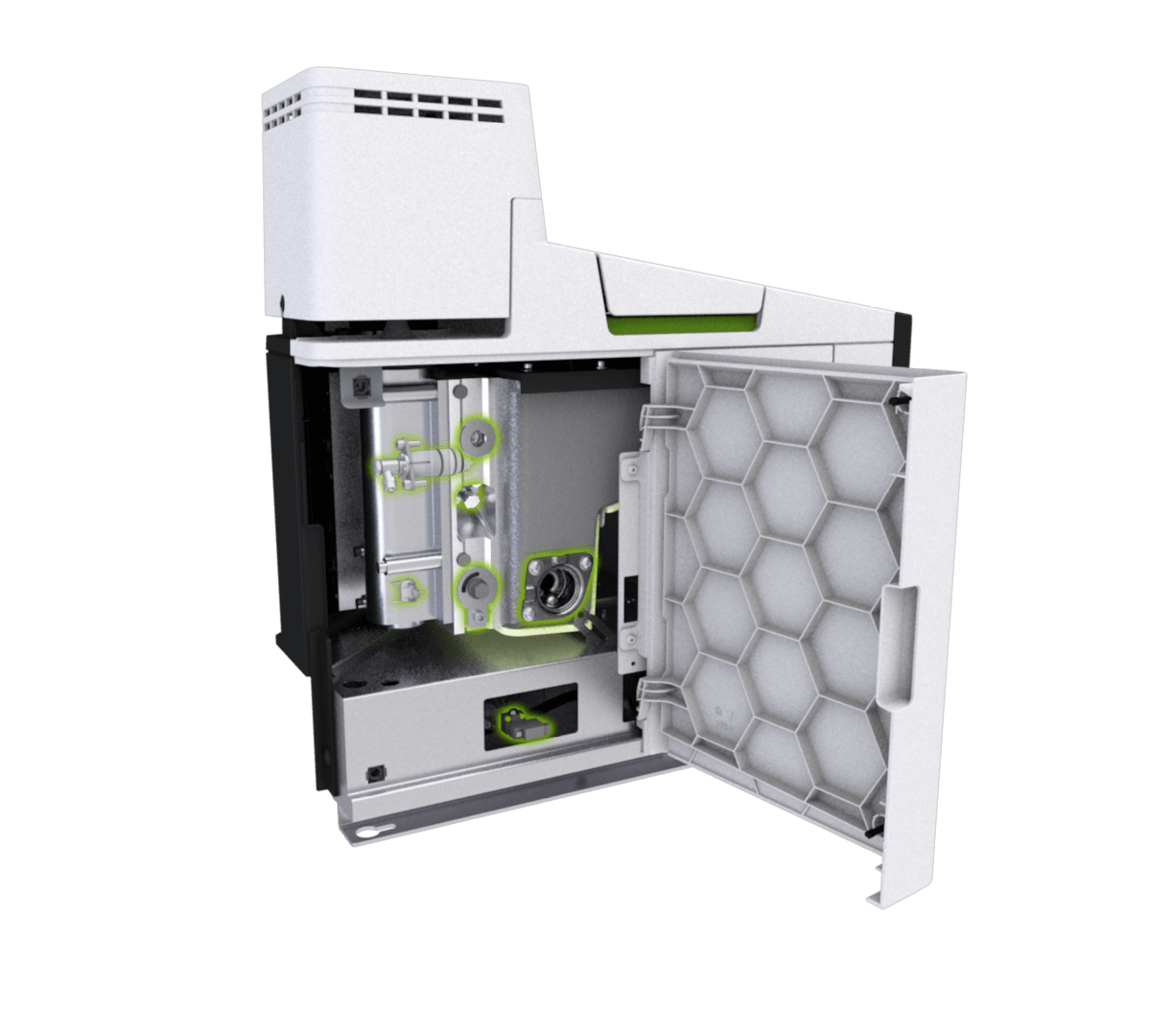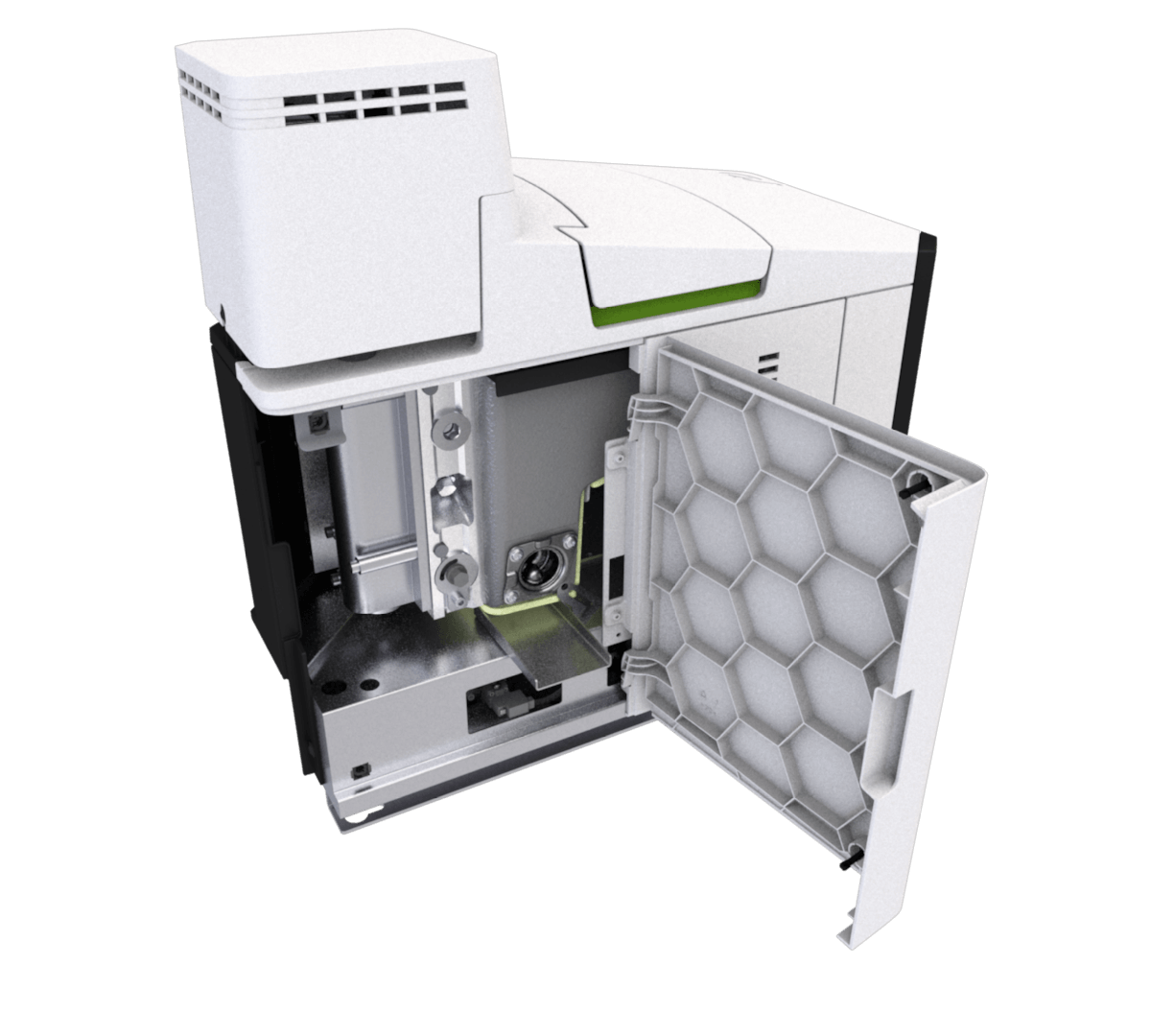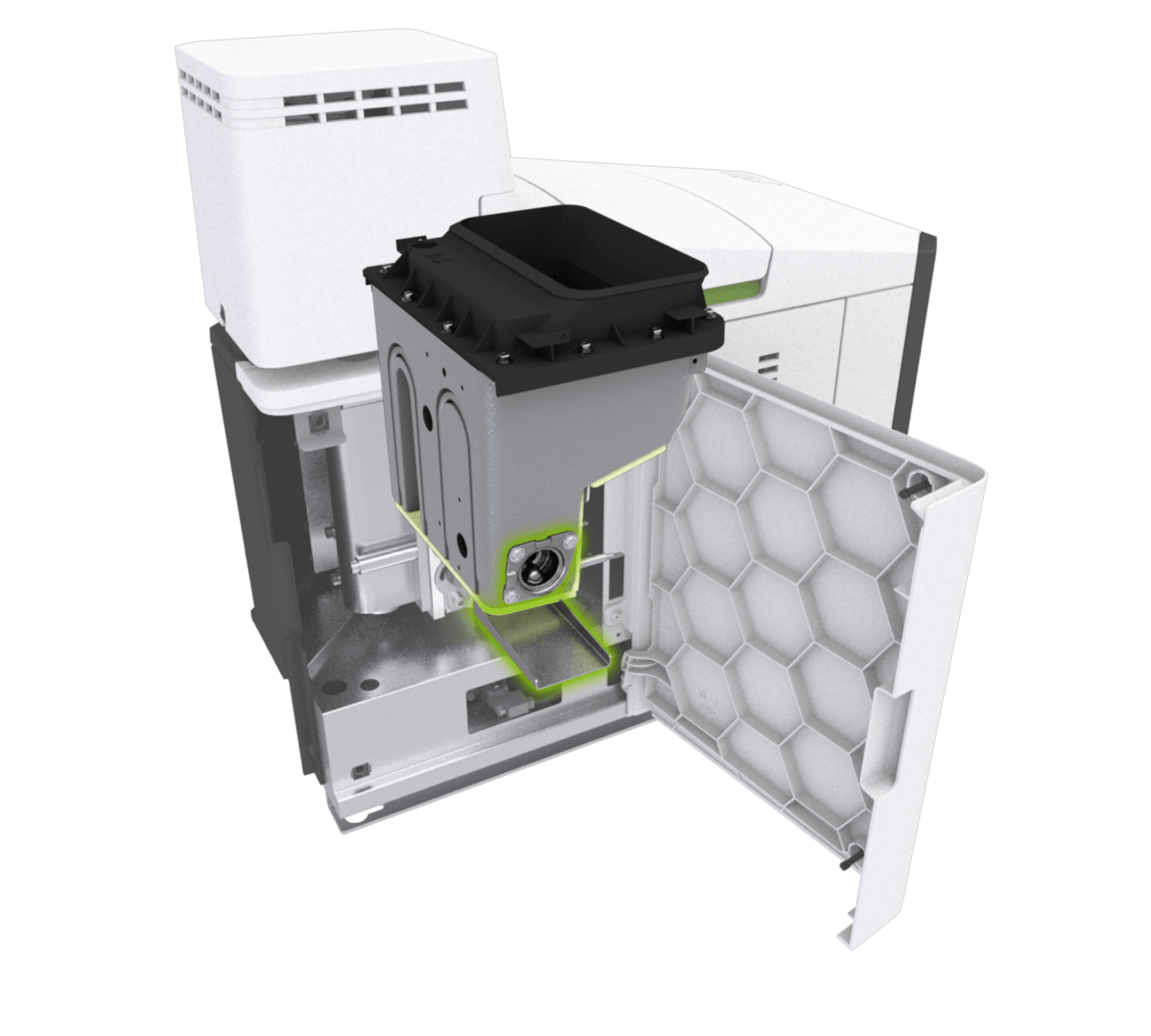 Vision

Is maintenance-friendly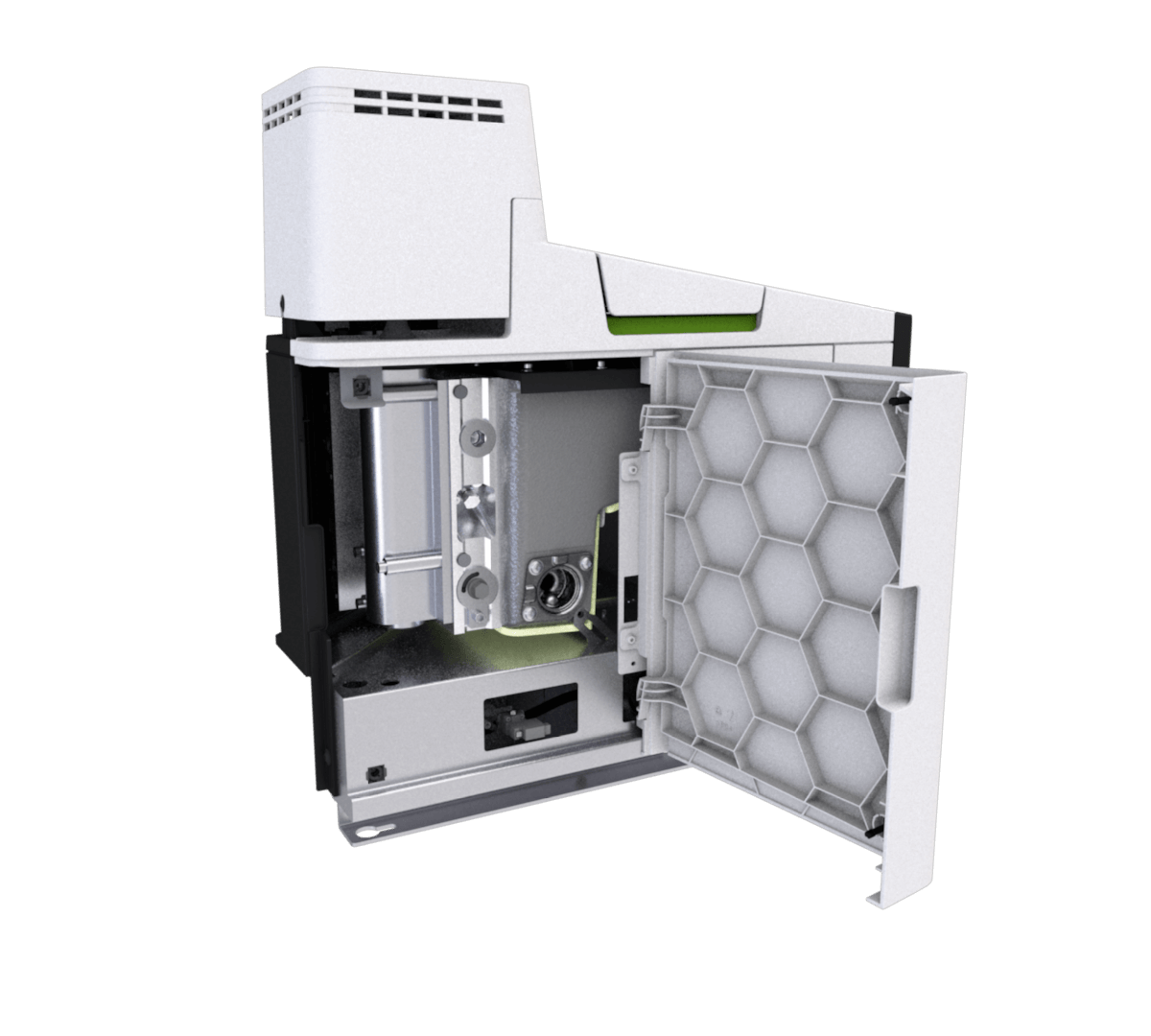 Vision
Sophisticated design for fast maintenance
With Vision, everything is in the right place. The interior of the tank and the components requiring maintenance are quickly and easily accessible. This saves time.
All components requiring maintenance are compactly arranged and easily accessible via a maintenance door.
Adhesive residues on the bottom of the tank can be easily and completely removed via a cleaning opening. This considerably reduces the downtime required for maintenance.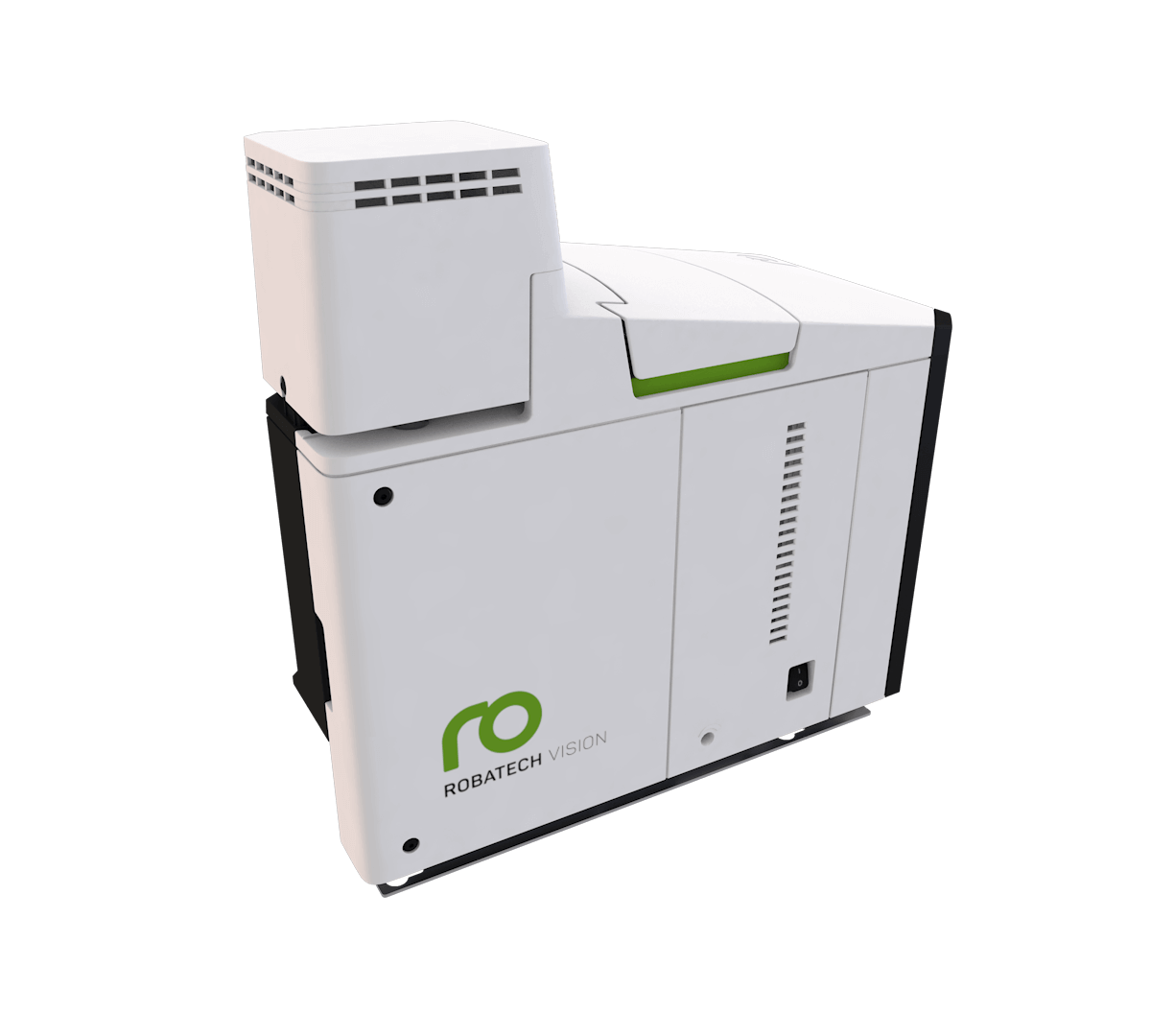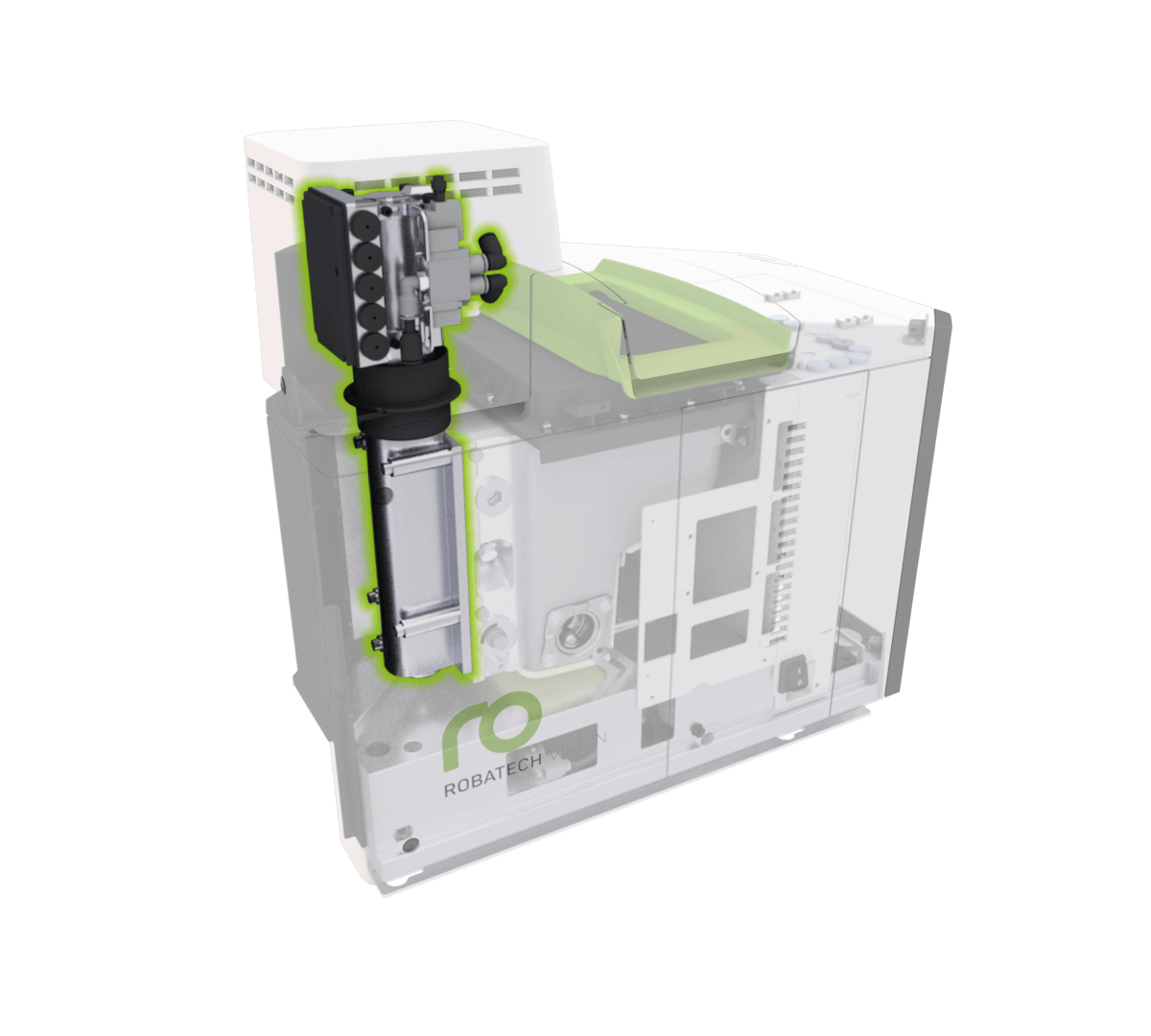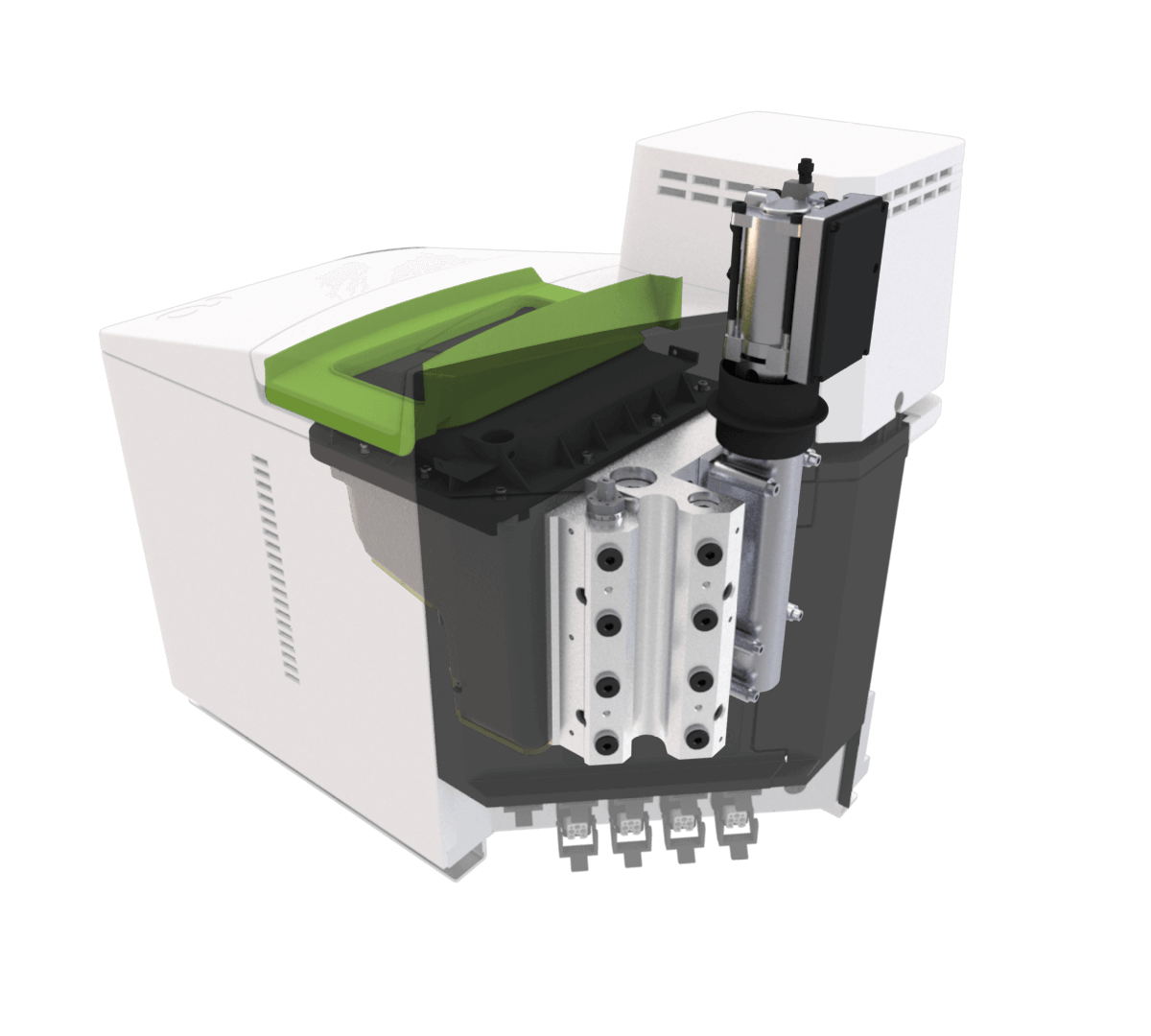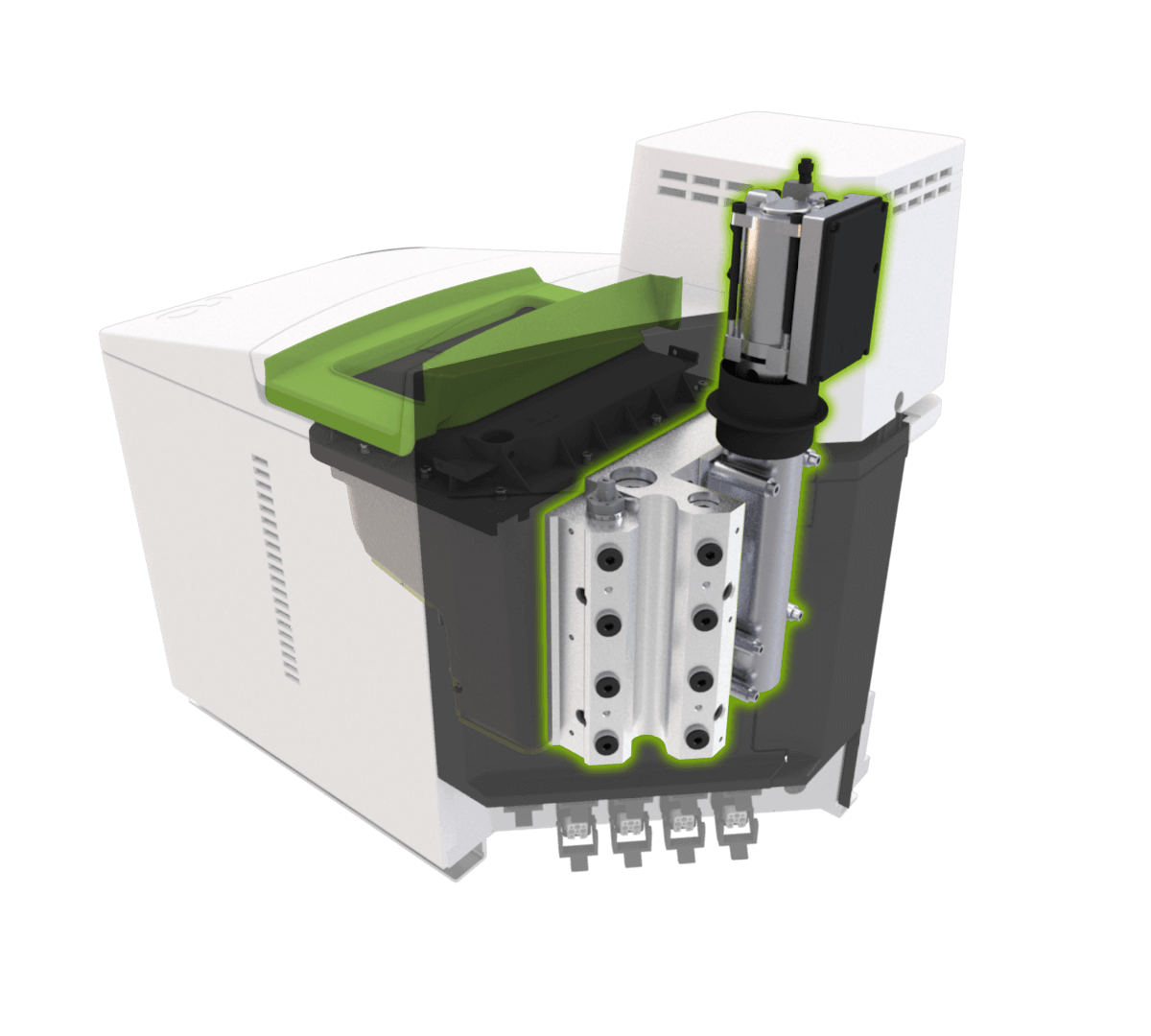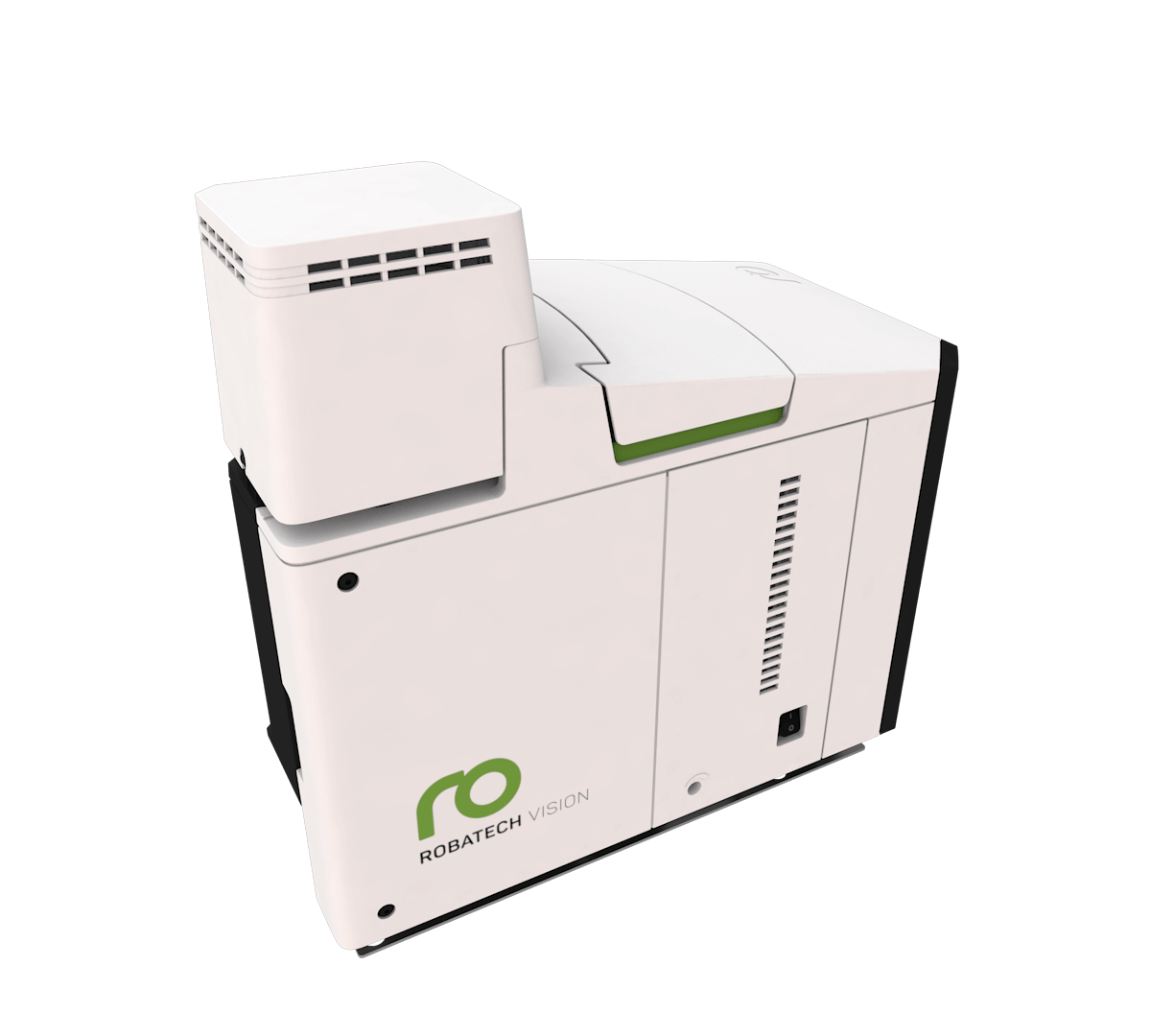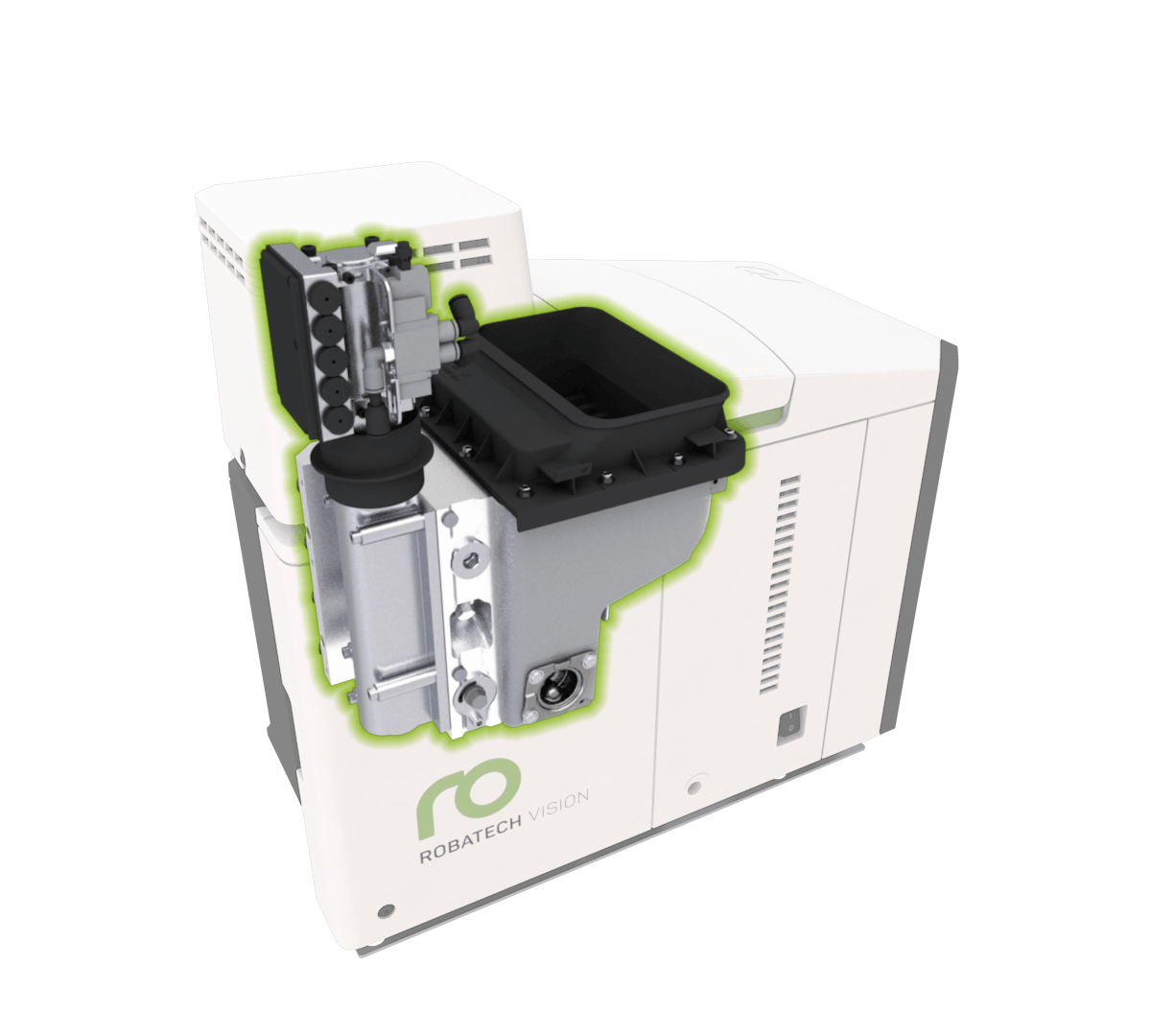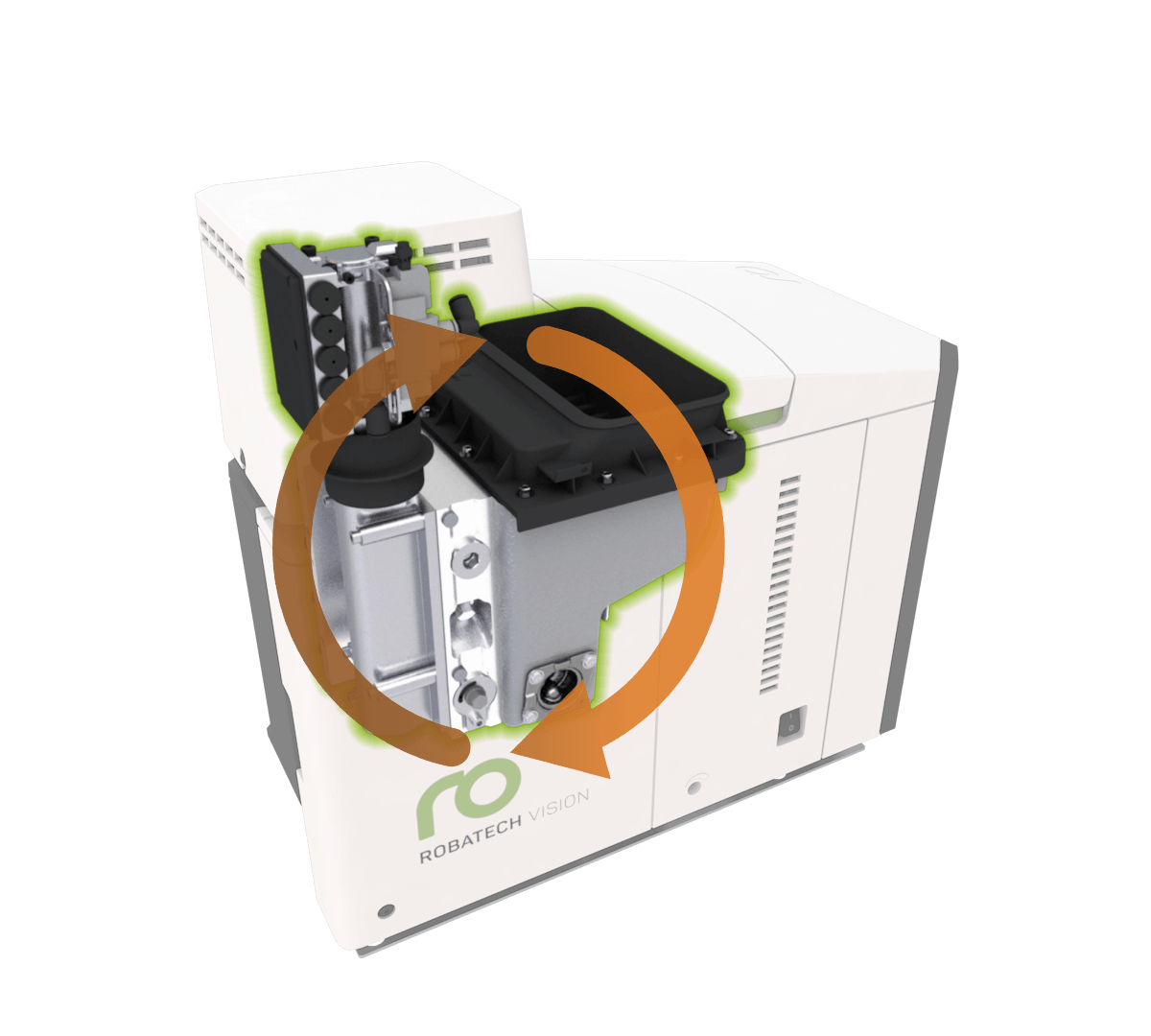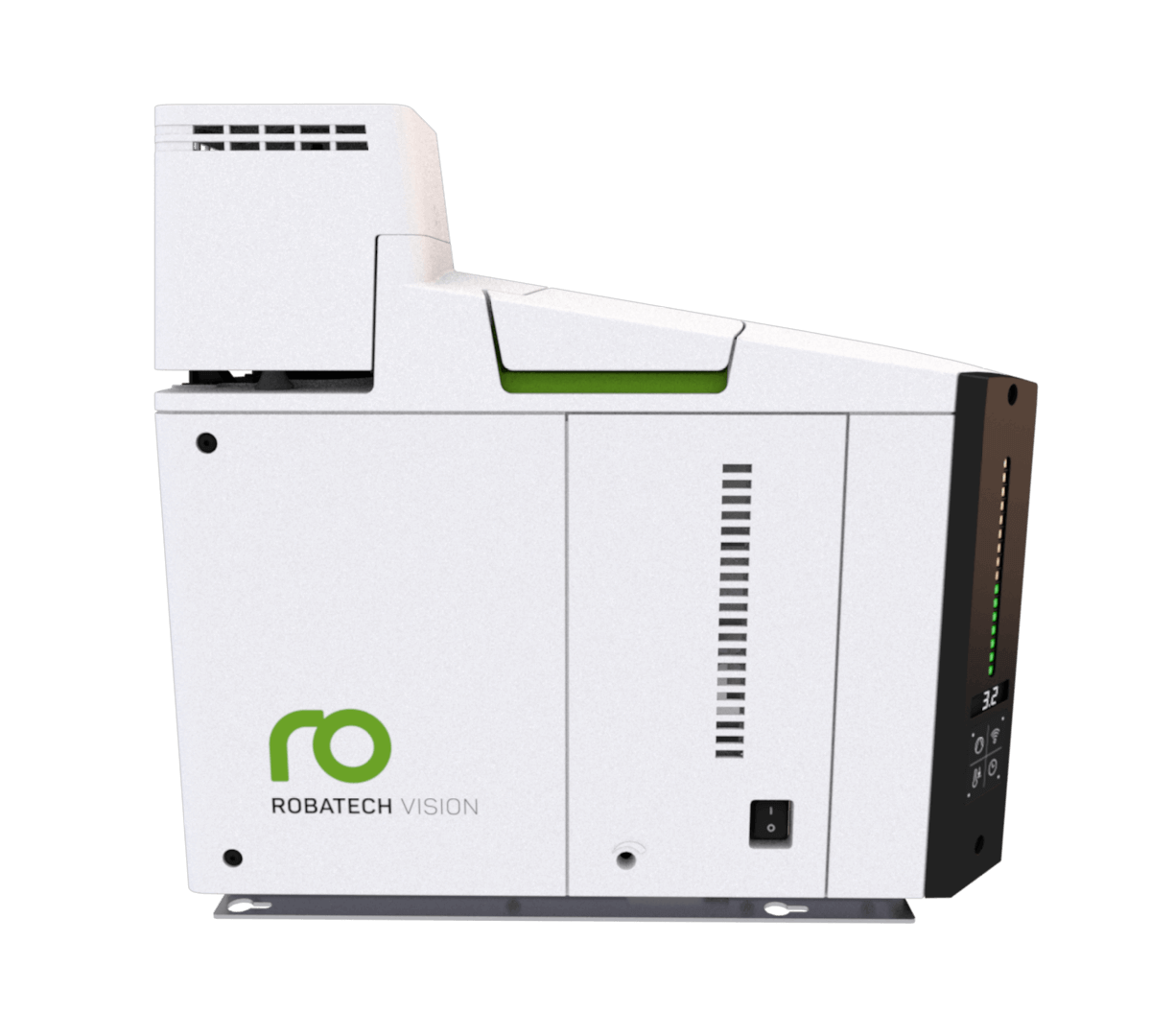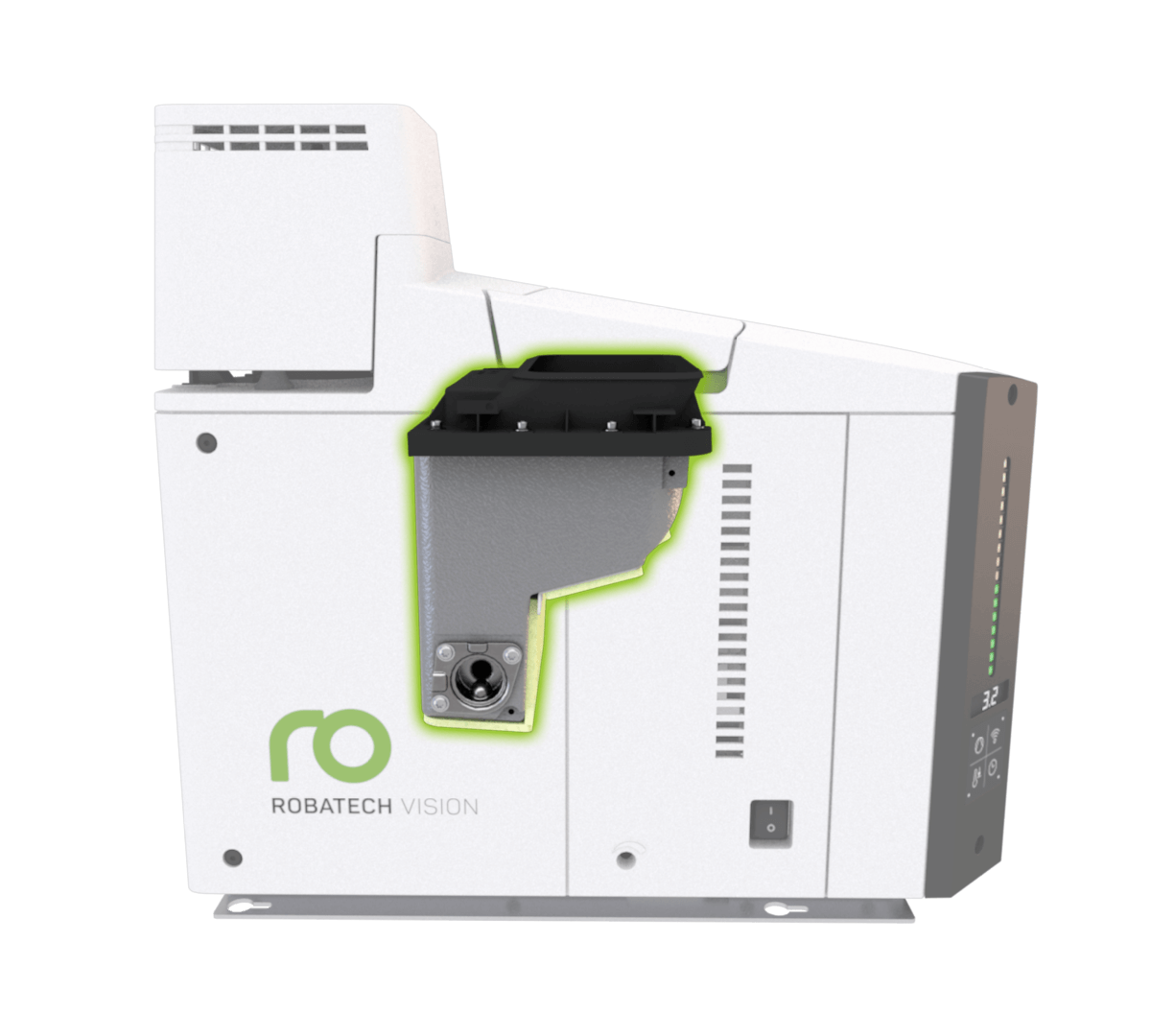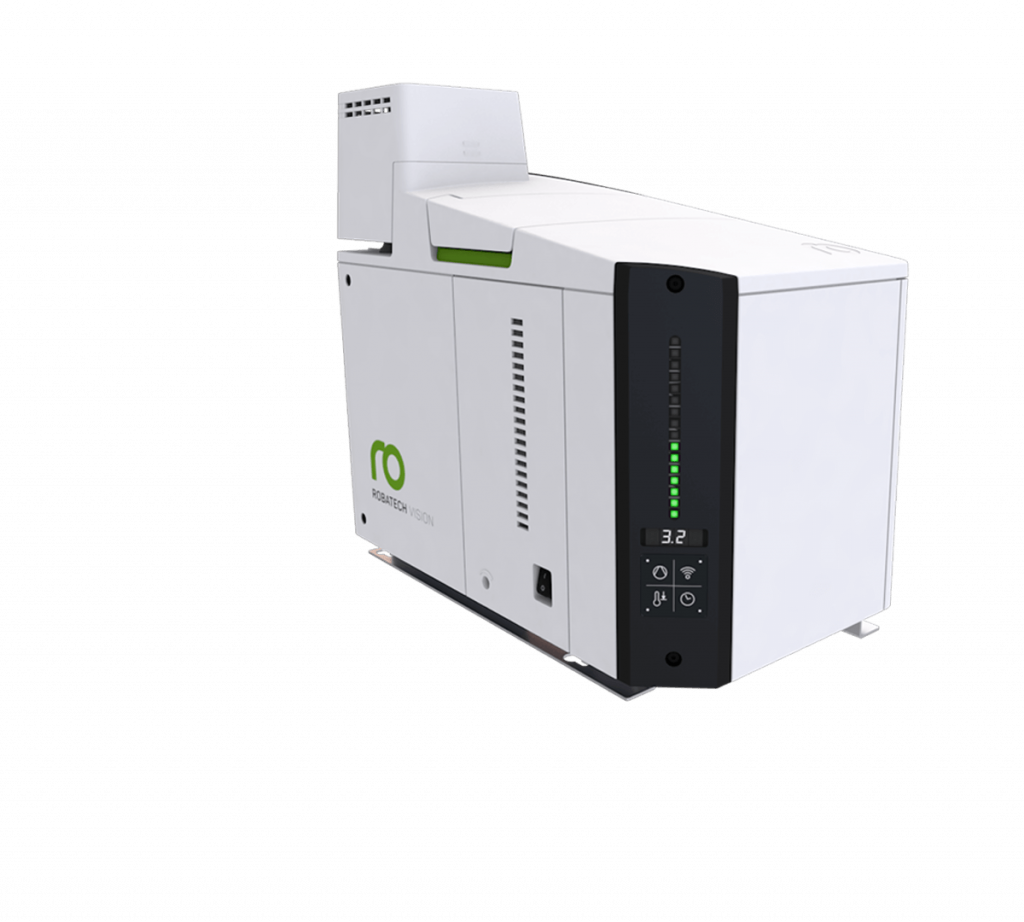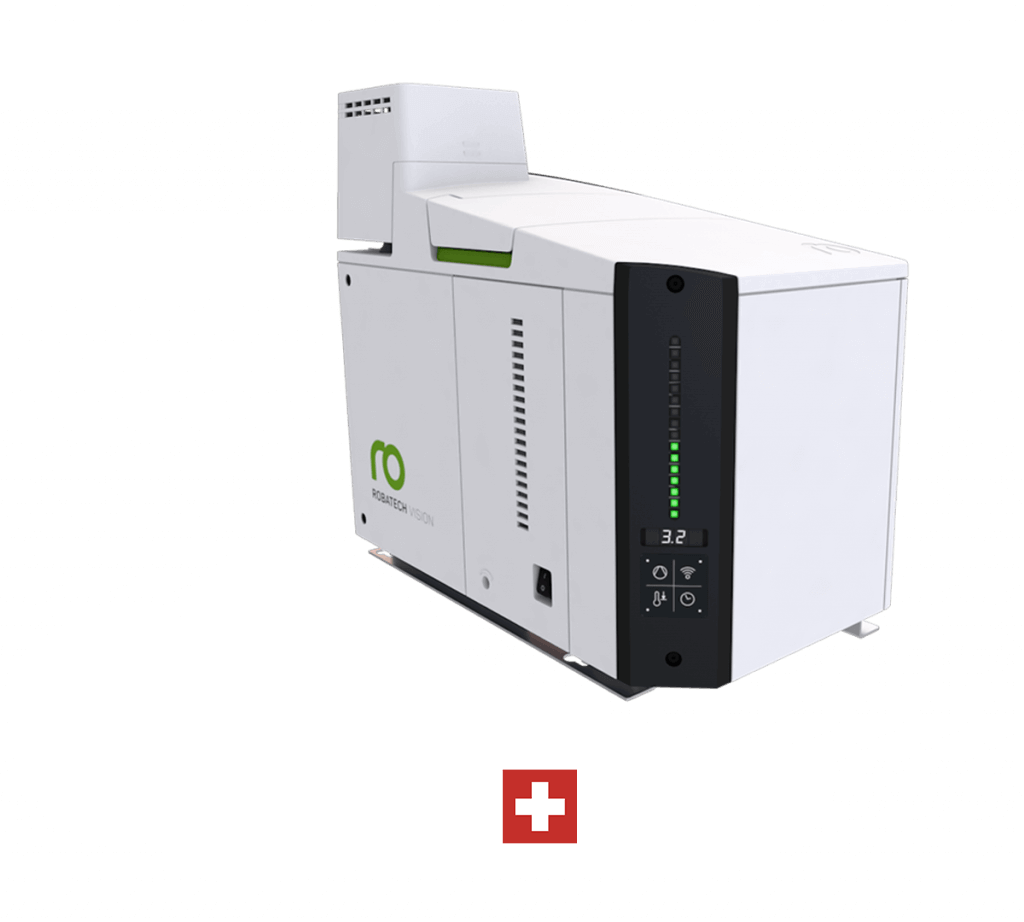 Vision

Is reliable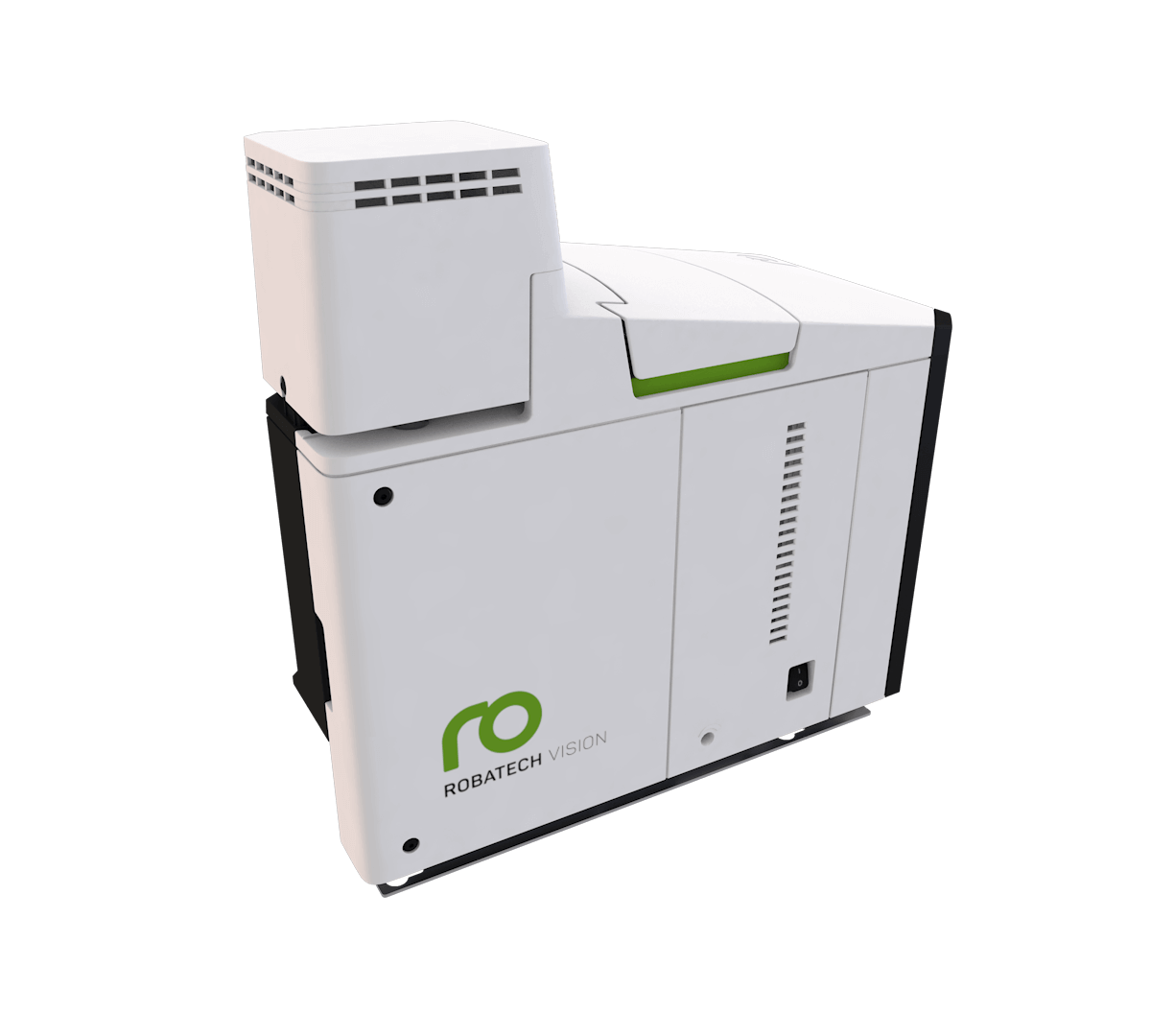 Vision
Safely bonded products and high system availability
Vision ensures stable conditions and carefree gluing: From pump pressure and temperature to viscosity and system availability - everything runs smoothly.
Stable pressure conditions are essential for repeatable, uniform adhesive application. No problem for the fast-switching piston pump from Vision.
The favorable heat distribution between the glue distributor and piston pump achieves constant adhesive viscosity.
The fast and precise regulation of the heating power via two heating zones prevents the adhesive from overheating.
The sloping tank bottom makes it possible: After melting, glue residues or impurities sink into the collection area and do not make their way into heating hoses or application heads.
Vision is based on Swiss quality awareness and our decades of experience. High-quality components and careful manufacturing ensure smooth processes and high productivity.
Contact us
Vision is waiting for you! Our experts will be happy to show you what Vision has to offer you.
DOWNLOAD
Get an overview! You can download the Vision brochure here.